John Partridge
has branded himself a "villain" after leaving the
Celebrity Big Brother
house to a chorus of boos.
Former
EastEnders
actor John finished the show in sixth place, making him the first finalist to leave, and declared to host Emma Willis: "Isn't it great to be a villain?!"
Commenting on his newly-grown moustache, he added: "I thought I'd play into it."
The actor has definitely had an emotional time in the house, as pressure mounted among the contestants.
In last night's show,
John was shown telling Big Brother he was "done" after Stephanie's fake meltdown for a secret task
pushed him to breaking point.
He explained to Emma: "Whatever you see on the television, there is nothing flippant or funny about those situations, everything is amplified 10-fold.
"It's so difficult to have empathy in there. You live with permanent tension. In my daily life, I don't have to deal with THAT."
John also denied he is a "game player" and said he found the experience much harder than he initially expected.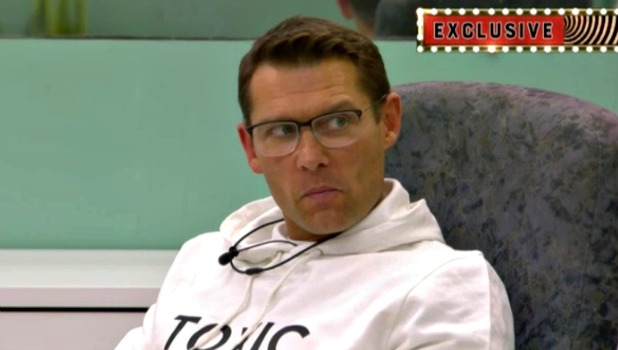 Before entering the house,
John made no secret of the fact he was only doing the show to pay for his mother's Alzheimers care
.
He said: "She was diagnosed in 2010. As a family we've dealt with it since then. She had to sell her home in order to pay for her care. Unfortunately she only lived in a two-up, two-down, in a Northern town, so the money doesn't go very far. She did live with us as a family, and in March of this year we felt that we could no longer meet her needs, and she moved into a facility.
"That's why I'm here. I'm not ashamed of it. I don't care what people think – people say all sorts of things when you want to do a programme like this: 'you're washed up', 'they're scraping the bottom of the barrel.' I unashamedly say, 'You can say what you want, but no one takes cares of my bills other than me and that is what I am here to do."