CBB star Tiffany Pollard is NOT happy with Scotty T as she thinks he is sending out the wrong impression of her.
In scenes to be aired in tonight's episode, housemates take part in a
CBB
quiz and are given quotes that they have each said during their time in the house.
After his flirty antics with Tiffany,
Scott confessed that he doesn't want to be "riding" Tiffany because his loyalties lie with Megan.
Hearing that back, Tiffany calls the
Geordie Shore
star out for making it seem like she has been pestering him for sex.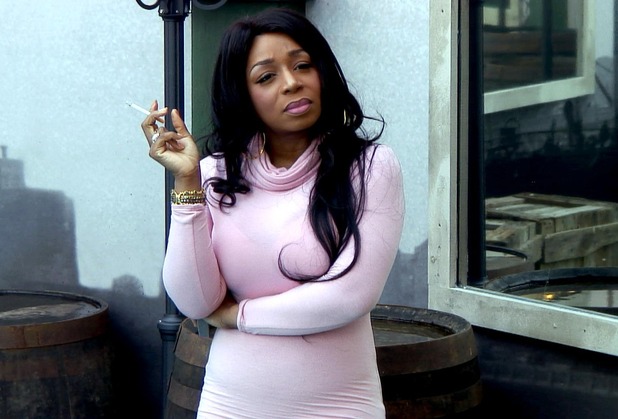 Tiffany tells Scott: "I was just having fun, but you made it look like I wanted to f*** you or something. I don't want to listen to you Scotty. You make it look like I'm f****** hounding you. You didn't have to say it like that."
Defending his comments, Scotty tries to reassure Tiff he hadn't said anything bad about her.
"I don't mean any disrespect to you, I just mean it in a good way if anything," he claims. "I think you're absolutely sound and I get on mint with you. It's just fun banter."
Following their kiss in a game of truth or dare, things have since heated up between Scott and Tiffany with the pair locking lips on several occasions.
Tiffany had even spoke of her plans to 'make a move' on the
Geordie Shore
star,
before coming to the conclusion Scott was too 'inexperienced' for her.
The US reality star had told Big Brother: "I wish you could grow Scotty T up about seven years because he is so damn young and inexperienced.
She continued: "He was taking a shower and I asked him, 'Can I come in and wash your back? Is there anything you need from me? What can I do for you?' And he basically whipped his d**k out in the shower but that was it. I got a couple of feels of his back but that was it. He is just extremely young and inexperienced but curious.
"This man wants to get down with me, of course, but he's so afraid of what will happen."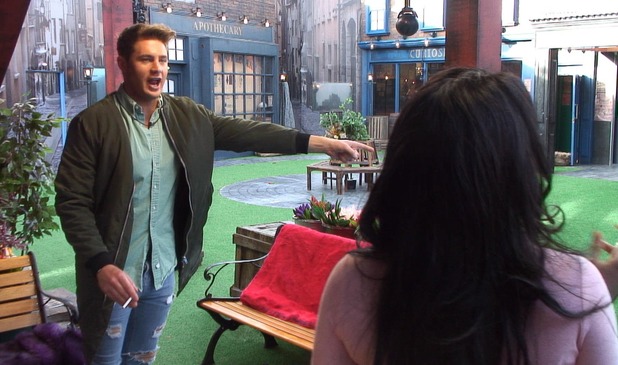 Scott, meanwhile, had insisted nothing more than a cheeky kiss would happen with Tiffany.
He said: "I can't be riding Tiffany, no way, that would just complicate things to the maximum, wouldn't it? The people in the house would feel weird, especially since Megan was here and all that. It's not fair and I wouldn't do that to Megan."
Megan has said she found it uncomfortable to watch Scott and Tiff together, admitting she was a little disappointed in her
CBB
beau to see him kissing Tiffany so soon after her exit.
She has also hit out for Tiffany for pursuing Scott so soon after she was evicted.
Megan said: "Tiffany jumped on that way too quick. She did blatantly touch his willy in the shower the day after I left. I'm not sure I agree with that.
"[Tiffany] used to go to me, 'Megan, he's your man.' As soon as I left, she jumped in his bed. I can tell Scotty's not interested."
She did actually get to confront Scott about his actions with Tiff, as Megan briefly returned to the house for
CBB's
press conference task.
Her return angered Tiffany, as she thought Scott wouldn't kiss her anymore after seeing Megan again.
Tiffany and Scotty join Stephanie Davis, Danniella Westbrook, Darren Day and John Partridge in tonight's live final.
For exclusive competitions and amazing prizes visit Reveal's Facebook page NOW!