Made In Chelsea star Josh JP Patterson has candidly spoken about his past battle with depression.
The reality star appeared on
Good Morning Britain
earlier today, hoping to raise awareness about the mental health issue. He revealed he first started experiencing signs of depression during the process of his parents' divorce.
JP admitted that his struggle with depression had made him previously contemplate suicide, before he began to address it. He now wants to reassure others, as part of
GMB's
'Changing Minds' campaign, that there is a "light at the end of the tunnel."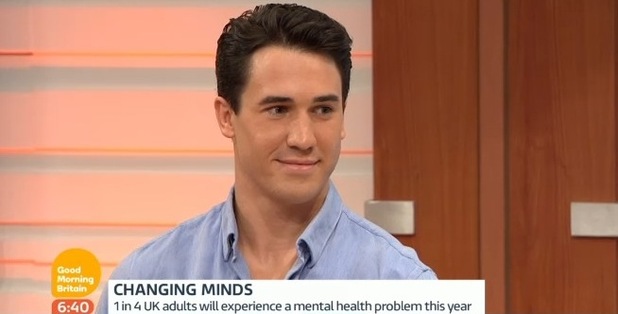 Opening up to hosts Kate Garraway and Ben Shephard, JP revealed: "My issues started at a very young age. My parents who are phenomenal, unfortunately had their differences, it was quite an unhappy marriage for them, [and that] unfortunately affected my sister and I.
"I think it began at nine or ten for me, being exposed to the arguments, they never intentionally did it, but unfortunately that was the case," he explained. "So I started to be affected mentally by that."
He continued: "The unfortunate thing about that age is not having the understanding of the symptoms that you have, the way you behave and how to deal with it. It was only until my parents divorced when I was 13 when things actually started to really progress and get far, far worse.
"The way I was behaving in school became quite erratic, I became very aggressive just not having an understanding of the way I was behaving and why I was doing it. It was a bad cycle."
Speaking about the moment he contemplated suicide, JP said: "Things for me got so bad because I wasn't actually talking to my parents or my friends about it. It was only until one evening when things got too much.
"For me I've always thought I was a very headstrong kind of guy, but it got to the point where I thought I just couldn't see the light at the end of the tunnel and that's when suicide sort of came into play.
"So this one evening I ended up messaging some friends of mine and just saying 'this is it guys, I just can't take it anymore.' But I had that hesitation straight after and I think by doing that I kind of realised there was so much great in my life and I had such wonderful parents and such an amazing sister to support me, I kind of thought it was selfish to act out like that."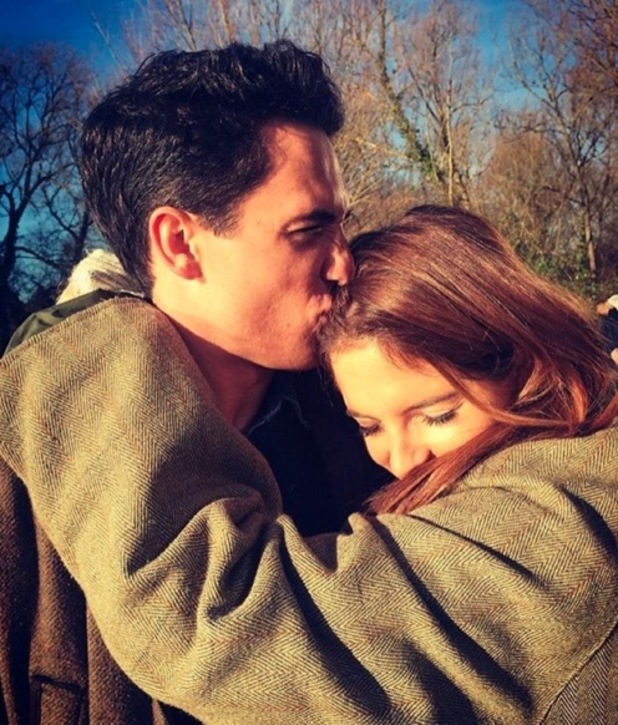 JP explained that the following morning teachers were waiting for him at school and finally his battle with depression started to get addressed, as he and others around him had a better understanding of what he was experiencing.
Now, he says he is "so happy" with his life right now and wants to take the opportunity to share his story to help others that have been affected, like he was.
He said: "I've been given this opportunity to sit with you guys and express what I was going through, and hopefully reach out to however many people are affected by this and let them know there are people out there that would like to hear what they are going through."
"There is a light at the end of the tunnel," he concluded.
Following his interview, JP has been praised on Twitter. Fans credited the Chelsea boy for speaking so honestly about his past and
his girlfriend Binky Felstead
also took to the social media site to share her support.
She tweeted: "So proud of @Josh__JP this morning. Nailing it on good morning Britain buh."
So proud of @Josh__JP this morning. nailing it on good morning Britain buh

— Alexandra Felstead (@BinkyFelstead) February 5, 2016
Well done today darling @Josh__JP So good to speak out - communicating is the beginning of recovery, & you bringing awareness is crucial X

— Jane Felstead (@MummyFelstead) February 5, 2016
@Josh__JP I love you even more after watching your interview big respectaaaaa

— Alice Crammond (@alicecrammy) February 5, 2016
@Josh__JP Your very brave mate after speaking out about mental illness and all the best for the fight ahead

— Robert Carmichael (@carmichael294) February 5, 2016
The more we speak out, the more support is available @Josh__JP thank you for being the one to give another perspective x #changingminds

— em (@emilylucybriggs) February 5, 2016
Really impressed by @Josh__JP interview on good morning britain! Such a common issue that should not be a taboo to talk about!

— Fiona Baxter (@FifiTheOnlyFly) February 5, 2016
@MummyFelstead @Josh__JP courage comes on many forms there is no shame wanting needing or getting help

— Fireyfairy (@MrsFireyFairy) February 5, 2016
For exclusive competitions and amazing prizes visit Reveal's Facebook page NOW!