Celebrity Big Brother's latest evictee Gemma Collins may have claimed that she's 100 per cent behind Stephanie Davis and Jeremy McConnell's relationship, but that doesn't mean she condones the way it happened.
The former
The Only Way Is Essex
star appeared on Channel 5's
The Wright Stuff
on Thursday morning (4 February), where a panel discussion asked the question: is snogging considered cheating?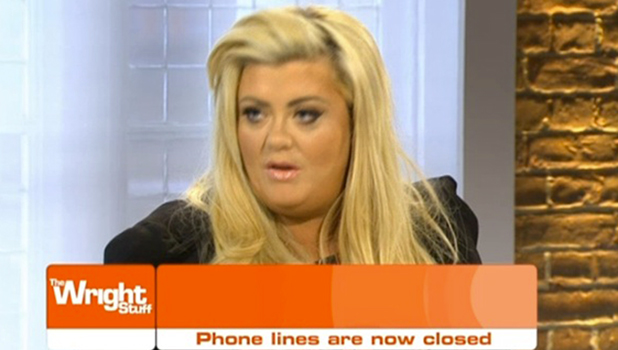 An example used was
Stephanie kissing her housemate Jeremy
in the
CBB
house despite being in a relationship with model
boyfriend Sam Reece
for the last year.
Gemma said: "Obviously, Steph did have a boyfriend entering the house and, yes, she kissed Jeremy and, yes, I pulled her up on it. I didn't agree with it. She's a young girl and I wanted her to look out for herself."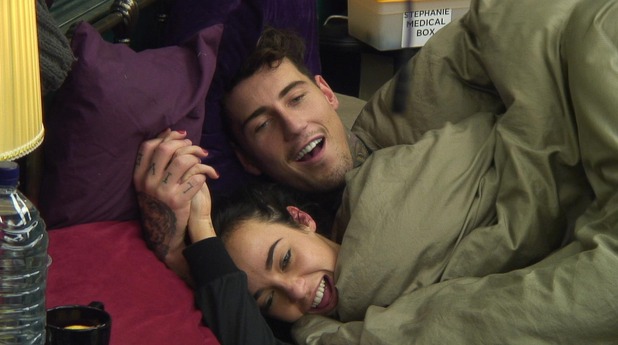 The Essex star, 35, had told Stephanie she was a "disgrace" for cosying up with Jeremy, 25, while in a relationship, sparking a row when she said: "What you are doing is wrong is so wrong on so many levels."
Gemma added this morning: "When I said to her she shouldn't be kissing another boy when she had a boyfriend, people called me a bully for that. But at the end of the day, what has the world come to if you think snogging another person is acceptable when you have a boyfriend?
"We shouldn't even be having this conversation. You do not cheat. There is a lack of respect there if you're going around kissing other people. You just can't do that, it's not on."
When asked if Stephanie's age of 22 years old could change her answer, she replied: "She'd been with her boyfriend for a year. If you are just dating and out on the scene and a bit and there are not emotions involved, then have a little snog.
"But if you have labeled your relationship as boyfriend and girlfriend you do not do that because the only way a relationship works is with respect, and that's what we are lacking."
That being said, Gemma did admit when she left the house that she was now backing Stephanie and Jeremy to have their happy ending after Steph explained that she was following her heart.
"I believe you have to follow your heart in life. If her heart is with Jeremy..," she said. "She wasn't happy in her relationship before, once she sat down and explained it to me and Danniella, we were behind her 100 per cent. Girls have to stick together so good luck to her.
"Please invite me to the wedding!"
CBB
continues tonight at 9pm on Channel 5.