Tiffany Pollard is NOT happy with Megan McKenna's return to the Celebrity Big Brother house as she predicts it means an end to her own fun with Scotty T.
Evicted housemate
Megan re-entered the house
briefly yesterday for a new press conference task, in which familiar faces grilled the housemates about everything that's been happening in the house.
That includes the fact Scotty's been flirting with and kissing Tiffany ever since Megan left.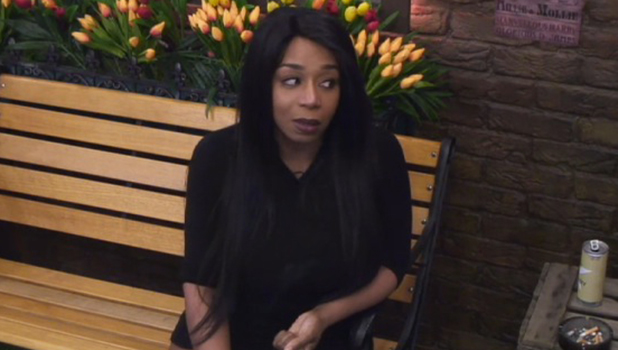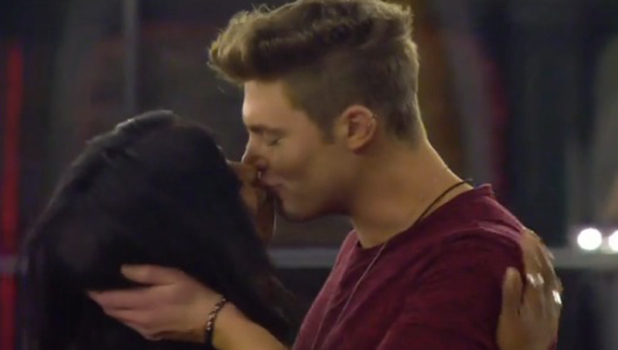 Megan and Scotty had a blossoming friendship-turned-possible romance before she was evicted, and they've both said they'd like to meet up in the outside world.
Now, Tiffany thinks Megan's reappearance will put an end to her own fun with Scotty.
She told John Partridge: "We were having such a good time and then he saw her and I feel like he won't kiss me any more or play with me or stuff.
"He keeps saying, oh no, we will hang out and do what we do, but I know Scotty is lying to me. That's what I'm saying. Her presence was felt and she was in his head.
"I just feel f**ked because obviously he kissed me today real good, and he got my purple lipstick all down my face. And all down him."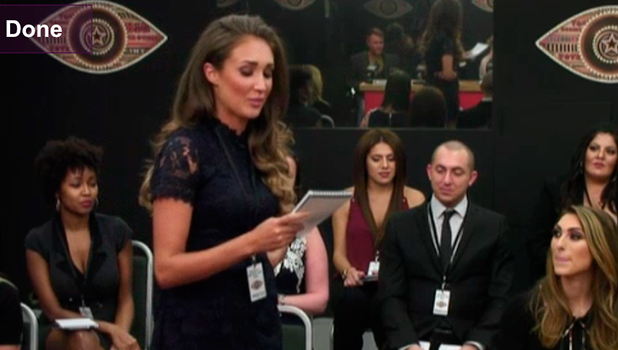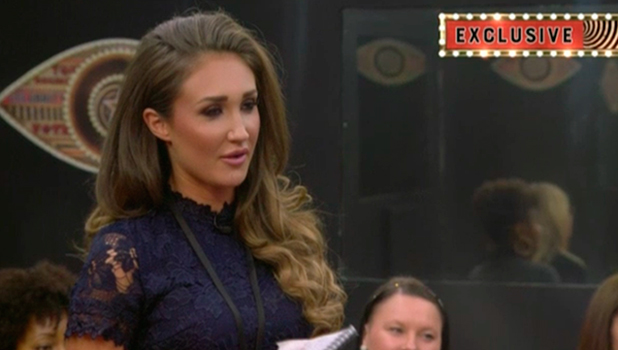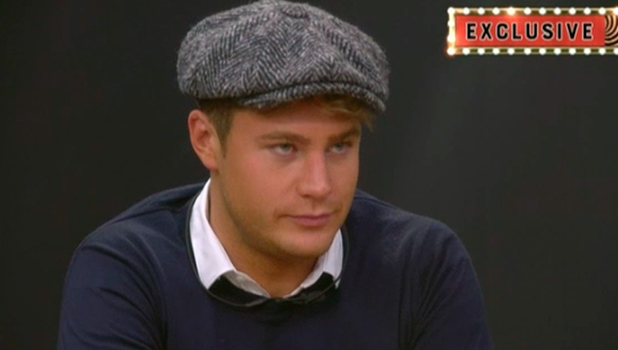 John asked Tiffany to clarify what exactly she thinks is going on with Scotty T, to which she said: "We like to play. I just feel like he'll treat me so different now and I don't like that.
"Rage has been building up ever since we left the press conference because of that. I know I'm not gonna f**k the guy but I like to have fun with him in here.
"I feel like because he saw her, all of a sudden there will be new s**t with us. I couldn't care less but him, when he gets like that, I know it's just done. It's pissing me off. That's why I snapped at him."
Megan has said she thinks
Tiffany jumped at Scotty T too quickly
after she left the house, while Scotty T has assured Megan he wasn't fake in his affections towards her and he does really like her.
"I can't be riding Tiffany, no way, that would just complicate things to the maximum, wouldn't it?" said Scotty. "The people in the house would feel weird, especially since Megan was here and all that. It's not fair and I wouldn't do that to Megan. I'm not the type of lad to do that."
Scotty concluded: "It's just friendly banter
CBB
airs tonight at 9pm on Channel