CBB star Tiffany Pollard has hit out at Darren Day speaking about her behind her back, telling him: "If anyone has something to say to me, say it to me!"
In the latest task, the housemates had to partake in an awards ceremony where they all won different titles based on how they've acted in the house throughout their stay. The gang were shown clips throughout the ceremony and after hearing what Darren has said about her, Tiffany is not happy.
He had criticised Tiffany for openly speaking about how sexually frustrated she is.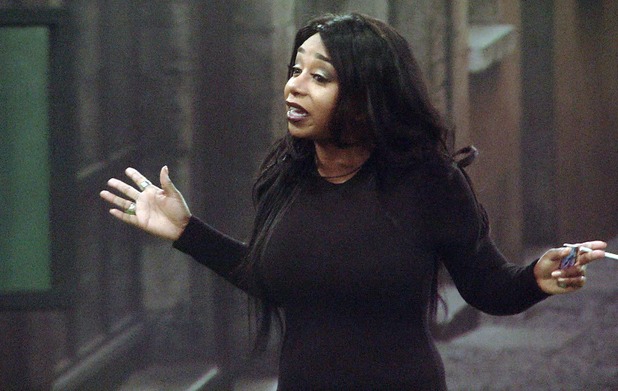 Stephanie Davis had questioned why Tiffany didn't call out Darren for his comments about her during the task, and asked the US reality star if she was taking the moral high ground.
Admitting she hadn't realised Darren had been talking about her, Tiffany said: "Hell no am I taking the higher ground, I'm a bottom b*tch. I always take the low road... these mother f****** pretend that they're your friend when they ain't."
Confronting Darren in the garden, Tiffany then says: "If anyone has something to say to me, say it to me! I thought we was cool, maybe I did let you in on some emotions that I shouldn't have told you about. When I told you I was horny, I wasn't trying to be inappropriate with you Darren, you could have said 'Tiff you know what, I don't want to hear about that'."
When Darren tries to clear the air with Tiffany, she tells him: "You is an attractive man, maybe when I said that I was being a little bit mischievous and scandalous. You are hot! But I didn't mean no disrespect."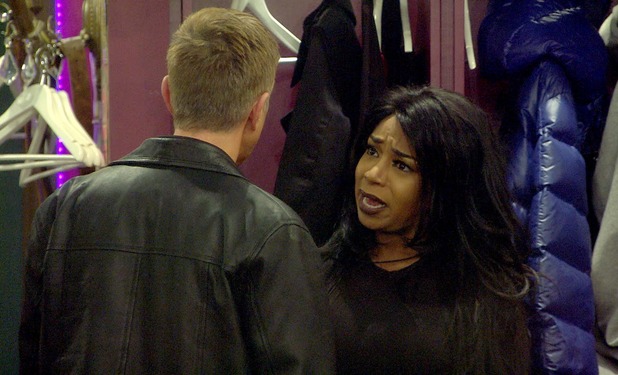 Tiffany and Darren's exchange comes after
he recently admitted he felt 'uncomfortable' around her
and deliberately keeps Tiff at 'arm's length.'
In the last few weeks, Tiffany has made it pretty clear she has the hots for Darren. Not only did she confess how much she fancies him to Darren, she later asked him, in a game of truth and dare, if he had ever 'fantasised about cheating on his wife' before.
Darren's wife Stephanie Dooley Day has since reacted to Tiff's 'truth' question
, admitting: "I wanted to drag her through that telly! The after show party will be interesting, won't it? I was so embarrassed. I was watching with my son. What a question to ask!"
Tiffany has since said that if Darren wasn't married, she would be trying it on with him.
She revealed: "If Darren wasn't married, I'd have had him in the snug. I've been stopping myself looking at him..."
Instead, she's been turning her attentions to Scotty T,
even if she does think he is a little in-experienced...
Watch Tiffany confront Darren here.For exclusive competitions and amazing prizes visit Reveal's Facebook page NOW!