Celebrity Big Brother draws to an end on Friday night (boo!) with six finalists competing to win: former Hollyoaks actress Stephanie Davis, EastEnders's stars Danniella Westbrook and John Partridge, actor Darren Day, Geordie Shore star Scotty T, and US reality star Tiffany Pollard.
Can Darren Day win?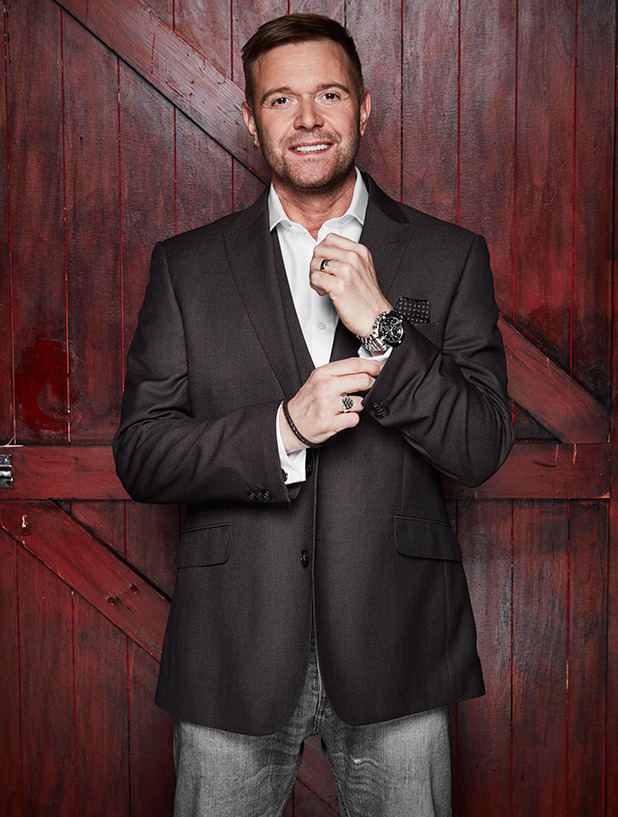 Twitter following:
23.5k
What he said before entering:
"There's a perception of me that is not very good, and I suppose I'd like people to see what I'm really like now. I've been through a lot of ups and downs in my life, and I'm big enough and ugly enough to know that you can't be liked by everybody. But I want people to have an opinion on what I'm really like.
It's funny because there are two contrasting images: the clean-cut boy next door, musical theatre star, who used to get compared to Cliff Richard. And then there's the womanising, drunken, drug-taking love rat. I virtually coined that phrase. I'd never heard of it until people started calling me that. But my wife and I have been together ten years, and I'm a devoted husband and daddy now. 'Love rat' is not a phrase I particularly want my kids to hear. That's so far in my past."
Five reasons why he could win1. His devotion to his wife
We all love a total romantic and Darren's unwavering devotion to wife Stephanie has made us melt. The tears when he got to briefly speak with her on the phone were so touching. "My wife is my rock," he has said. "If I hadn't met her, I would not be on this planet."
2. His completely different persona to the one we thought we knew
Housemates always say they want to show a different side to themselves, but Darren's actually followed through: goodbye love rat reputation and hello polite, well-mannered, kind, funny and devoted husband and family man. Talk about 180!
3. He is a genuinely nice guy
The very first night he offered to go into the cold box room. No fuss. No moaning. He's offered advice when asked, been a good listener when needed, never got involved in bitching, arguments or drama. And he openly took the mick out of himself when Big Brother played three of his songs into the house, joking he didn't know why they weren't smash hits around the world.
4. How he's put up with Tiffany's affections
It's no secret Tiffany Pollard has a crush on Mr Day, calling him "sexy" and saying if he wasn't married she'd have dragged him off to the snug. While Darren has admitted it's making him a bit uncomfortable, he's always been very gentlemanly in his responses to her, pointing out he's a one-woman man and loves his wife.
5. His honesty
There doesn't seem to be any game playing or back stabbing with Darren. He's open and honest. When he was hurt with John's nomination about the smoking, he openly told him. Twice. He doesn't appear to be hiding anything. What you see is what you get.
What might go against him...
Has he been too nice and drama-free? Could he be overshadowed by the bigger characters?
What the fans are saying on Twitter:
@DarrenDOfficial

Darren will win on Friday! He's been the same all the way through!

Tiffany needs to back off!!#CBB #Darrentowin

— Debbie Humphreys (@pebbles80) February 3, 2016
@samsmithworld Darren Day to win. Love how that man has turned his life around #cbbdarren #cbb

— Tina (@tmccrj2) February 3, 2016
I would like to see Darren win, even of its just for the singing lol #cbb #DarrenDay

— Kirsty Meekcoms (@KMeekcoms) February 2, 2016
Like Darren Day, he's obviously been a bad lad in the past but I want him to win #cbb

— Zoe (@zippyzappie) February 2, 2016