Celebrity Big Brother draws to an end on Friday night (boo!) with six finalists competing to win: former Hollyoaks actress Stephanie Davis, EastEnders's stars Danniella Westbrook and John Partridge, actor Darren Day, Geordie Shore star Scotty T, and US reality star Tiffany Pollard.
Can Scotty T win?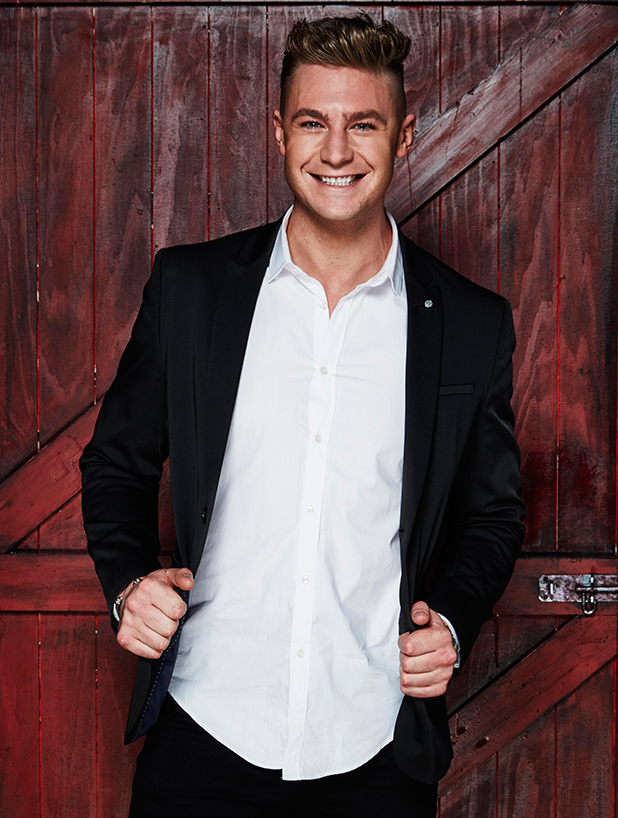 Twitter following:
1.3 million
What he said before entering:
"Everyone thinks I'm a wild
Geordie Shore
kid who goes around smashing the house up and shagging girls and going absolutely mental. I think it's a chance for a lot of people to see what I'm like in real life. Because a lot of people say, 'I think you'd be a complete d*ck but you're actually a really nice lad'. I think it would be a chance for people to see that I am just genuinely nice. It's not just all about going out sh*gging and pulling girls."
Five reasons he could win:1. He's shown us a different side to his character
As he said, you think Geordie Shore lad, you think partying, sex and hangovers. Scotty has shown there is so much more to him. He's been fun, friendly, easy going, team playing, happy go lucky, sensible... Yes, he's had fun and got a bit riotous at times (hello truth or dare game and whatever happened with Tiffany in the shower!) but he's also shown himself to be a genuinely nice, lovely guy. And we do love seeing a new side to someone we thought we knew.
2. His cooking!
Who knew
Scotty T
was such a chef?! He's practically controlled the kitchen since day one, whipping up meals for the housemates and making sure everything is just right. Remember when Megan wanted to make her own Bombay potatoes and accused Scotty of being too controlling in the kitchen?! When he had to throw Gemma's birthday cake against the wall as a task, he immediately went off to the kitchen to start baking her a new one.
3. His loyalty to Megan and their flirtations
Unlike Stephanie and Jeremy, he and Megan took their friendship to flirtation relationship slowly. We watched as they grew closer, eventually shared a kiss, and cuddled up in bed while Megs was just in her lacy underwear. On TV. As you do! It's clear they both fancied the pants off each other but didn't want to do anything on TV. After Megan was evicted, Scotty proved his loyalty to her by insisting nothing would happen with Tiffany, even though Tiff wants him.
4. His morals and advice
As he said, you may not expect a Geordie Shore party boy to be filled with words of wisdom. But he's been great at dishing out advice to the housemates, particularly to Jeremy and Stephanie when it comes to their relationship. Proving he's a good friend, he voiced his concerns for Jeremy, who he didn't want to see getting hurt because of Steph's boyfriend on the outside, Sam.
5. There is precedent!
Let's face it, that Geordie Shore lot do well on reality shows! Charlotte Crosby won
Celebrity Big Brother
during her series, while Vicky Pattison was crowned Queen of the Jungle in
I'm A Celebrity
last year. There is a MASSIVE fan base out there and the whole Geordie lot have been tweeting their millions and millions of fans daily to urge them to vote. Even Danniella has said her daughter will be voting Scotty!
And what could go against him...
Natasha Hamilton pointed out on
Bit On The Side
last night that he does talk about sex a lot. Also, has he done enough to win? He's sailed through the show with no drama at all. Some viewers are throwing out the "boring" word...
Hate the way Scotty t keeps putting Steph up for eviction and then acts like her best mate. Slyyyy enough #cbb

— Kerry Byrne (@KerryByrnex) February 1, 2016
I hope Scotty T doesn't win #cbb he's the most boring one

— Caline (@SimbaPlease) February 3, 2016
What the fans are saying on Twitter:
@ScottGShore should win cbb such a genuine guy and not being someone he's not for tv go Scotty t you deserve it the most<

— yourgirlmads (@mads63434152) January 31, 2016
So excited for the #cbb final! VOTE Scotty T to win! @ScottGShore. He's been brilliant in this series!!

— Holly Boswell (@misshollyb) February 3, 2016
Scotty T has to win!He is genuine,he has shocked us all with his real self,he is a worthy winner!#CBB

— Team Scotty T CBB (@SoapLover123) February 2, 2016
Scotty T deffo going to win #cbb been my favourite housemate of all time @ScottGShore

— Jordan (@JordanHeaton12) February 2, 2016
Additional reporting by Katie Storey and Emma Walker