Tiffany Pollard wishes her Celebrity Big Brother housemate Scotty T was just a little bit older.
The US reality star's made no secret of her
crush on Scotty T
, being quite blunt by saying: "I know for a fact he wants to go up to the snog and f**k... I hope it happens. I will f**k him, why not?"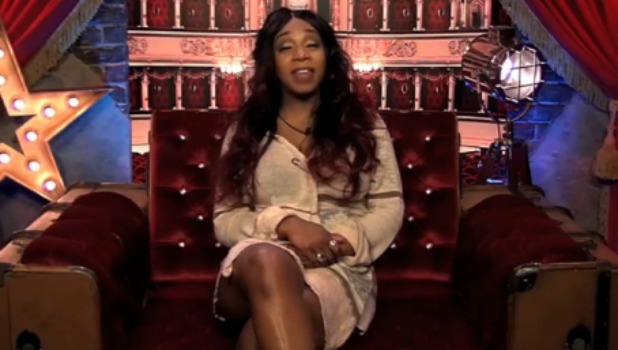 Speaking in the Diary Room, Tiffany, 34, said: "I wish you could grow Scotty T up about seven years because he is so damn young and inexperienced. I don't care that he's slept with over 1,000 women.
"He was taking a shower and I asked him, 'Can I come in and wash your back? Is there anything you need from me? What can I do for you?' And he basically whipped his d**k out in the shower but that was it. I got a couple of feels of his back but that was it. He is just extremely young and inexperienced but curious.
"This man wants to get down with me, of course, but he's so afraid of what will happen."
But
Scotty, 28, has insisted it won't happen
- because of former housemate Megan McKenna, who he shared a kiss with and has plans to meet up with outside the house.
"I can't be riding Tiffany, no way, that would just complicate things to the maximum, wouldn't it? The people in the house would feel weird, especially since Megan was here and all that. It's not fair and I wouldn't do that to Megan. I'm not the type of lad to do that.
"It's just friendly banter. Even though she definitely wants a slice of my chopper, she is not getting it!"