Celebrity Big Brother draws to an end on Friday night (boo!) with six finalists competing to win: former Hollyoaks actress Stephanie Davis, EastEnders's stars Danniella Westbrook and John Partridge, actor Darren Day, Geordie Shore star Scotty T, and US reality star Tiffany Pollard.
Can Stephanie Davis win?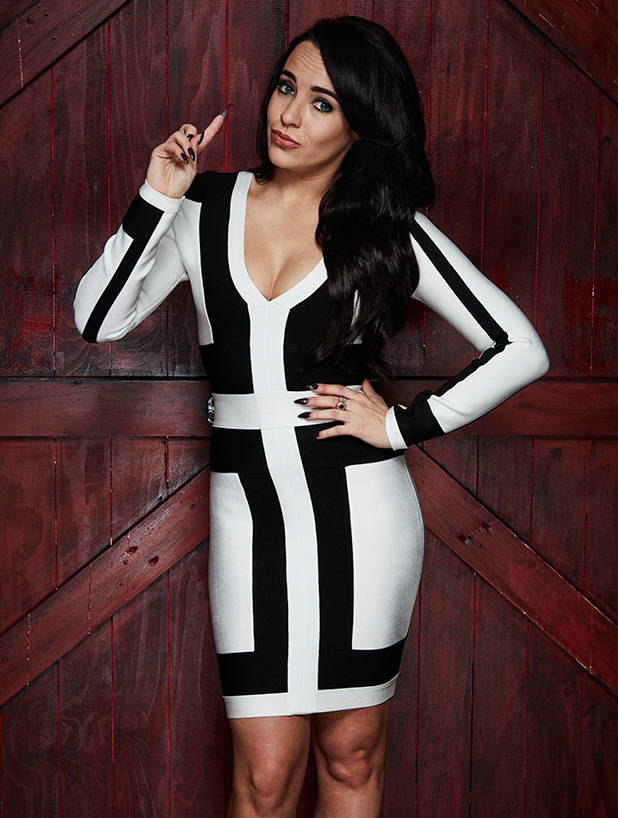 Twitter following:
210,000
What she said before entering:
"The press have absolutely killed me off. I've had the worst few years of my life, to the point that I've picked myself up that many times, I've said 'I can't do this anymore'. This is probably the biggest, scariest thing I can do – I'm putting myself out there, I'm vulnerable, I'm on my own,
they could absolutely annihilate me if they wanted to.
"I think people think I'm like my [
Hollyoaks
] character, but I couldn't be any more different. When people do meet me, they're shocked to see what I'm really like. I just want to be myself on the show, for me and to make my family proud!"
Five reasons she could win based on what fans have been saying:1. Her relationship with Jeremy
Whether you agree with it or not, her friendship-turned-romance with Jeremy has certainly provided some of the major moments of the entire series. For those who ship them together, watching a couple fall in love on TV could be enough to swing the vote her way. Particularly as Jeremy is now out of the house so the vote won't be split; presumably all his fans will switch to Steph. There are, of course, those who don't agree with Stephanie kissing Jeremy while having a boyfriend outside the house, but as it's a vote to save, will this matter?
2. Her vulnerability
Stephanie has shown a vulnerable side at several times in the house, breaking down into tears over confusion about Jeremy and Sam, and worrying that she's not doing her family proud, especially as she entered the show to change public opinion. Many housemates have pointed out that Stephanie is just 22 years old and will make mistakes as she grows up. She's viewed as kind of the baby sister of the group, which increases the vulnerability aspect. Could people vote because they feel sorry for her?
3. Her complete lack of confidence that she'll win
She really, really doesn't think she will win, does she? As well as calling herself "f**king hated", she's repeatedly expressed astonishment at not being booted out when up for eviction. That total lack of confidence in winning kind of makes you want her to win even more, doesn't it?
4. The fact she's been THE most talked-about housemate
Love or hate her, she's arguably the most talked-about and most controversial housemate of the series. We don't all agree with her decisions or condone her actions but many viewers have named her as their most memorable housemate of this series. Could she win alone on the fact she's provided so much drama - both highs and lows?
5. Staying true to herself
Again, whatever your feelings on Steph, you get the idea she's not playing a game or trying to be anyone she's not. She's made mistakes in the house, yes, but she's also owned up and apologised when she knows she's been wrong. That's not condoning everything she has done, but perhaps it shows there's no game face on and what you see is what you get.
And what could go against her...
Again, the Jeremy relationship when she had a boyfriend on the outside. She's also been involved in several major rows in the house, including one where she was given a warning by Big Brother for saying she was so angry she could punch Gemma.
What are the fans saying on Twitter?
Steph davis to win big brother my votes go to her all the way ..x despite what people think everyone deserves to be happy . You go girl x

— Mandy holden (@Mandyholden16) February 1, 2016
I think @Stephdavis77 could win this she is turning it round Britain loves a underdog #winner #CBBStephanie @JezzaMcConnell get voting!!!

— craigstanfield2012 (@craigstanfield) February 3, 2016
Steph to win #CBBStephanie getting voting people @JezzaMcConnell I am voting for her 100%

— LouiseKelly (@Louisey_18) February 3, 2016
@Stephdavis77 to win! The majority of this year's @bbuk greatness is because of #CBBStephanie that will prove you will get work after this

— Jayne Hulse (@JayneHulse) February 3, 2016
Additional reporting by Katie Storey and Emma Walker