Just when we thought David Beckham couldn't be any nicer, he's managed to raise the stakes with this super generous gesture.
The football legend was walking the streets of London yesterday (02/02/16), when he noticed an elderly man, who needed medical assistance, and a paramedic waiting in the cold for an ambulance.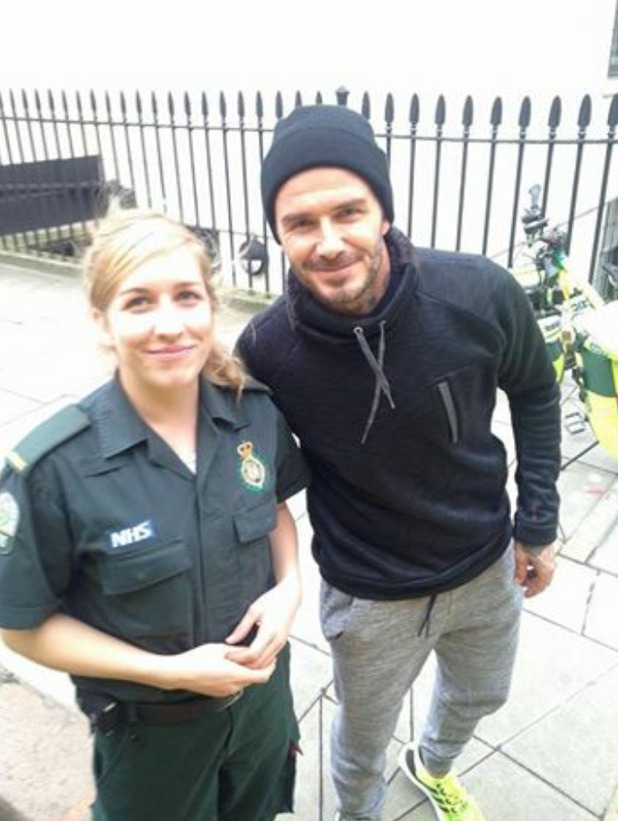 But instead of continuing with his day, the generous father-of-four returned just minutes later with a tea and coffee for the pair.
Yep, seriously. We're beginning to wonder if Becks is even human - what a kind man!
Catherine Maynard who works for the Cycle Response Unit was quoted in
The Guardian
explaining: "I was waiting with my patient for an ambulance to transfer him to hospital and although I was keeping him warm it was very cold outside.
"All of a sudden, I looked up and someone who looked like
David Beckham
walking past us. Ten minutes later he came back round with a cup of coffee for me and a tea for the patient."
Anna Thornton, the paramedic who later arrived in the ambulance, said: "He was really nice and obviously went out of his way to help when it seemed like he was in a rush. David was worried that they would be cold."
Aww, how sweet! This has just made our crush for David bigger than ever. If that was even possible...