Calum Best has been praised by Loose Women viewers following his discussion on today's show about late father, footballer George Best, and his work with the Nacoa charity.
The model and former
Celebrity Big Brother
housemate - whose mum is Angie Best - got a very positive reaction on Twitter after his honest, thought-provoking and informative talk about living with an alcoholic parent.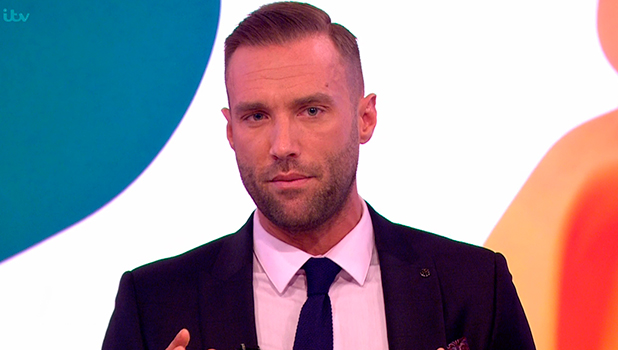 "Time does fly and people say time heals but I think it just accommodates, as such. When you lose somebody you always forgive. I think. I struggle sometimes to think what was it that made him not be there as a father, but I understand from learning about the illness and the addiction that I have to forgive him," he said.
"As I get older and more comfortable in my own skin, I start to understand maybe why he chose alcohol over me. I know he wanted to be a good dad but I think what happened with my dad, and maybe others in the public eye, is that he had such enjoyment on the pitch but when that joy goes, where does he turn to find that buzz?
"I think he turned to drink, and started quite casually, which led into more and more which led into an illness. So by the time I tried to get to know him when I was about 19 years old, that illness had completely taken over him and my dad wasn't really there any more."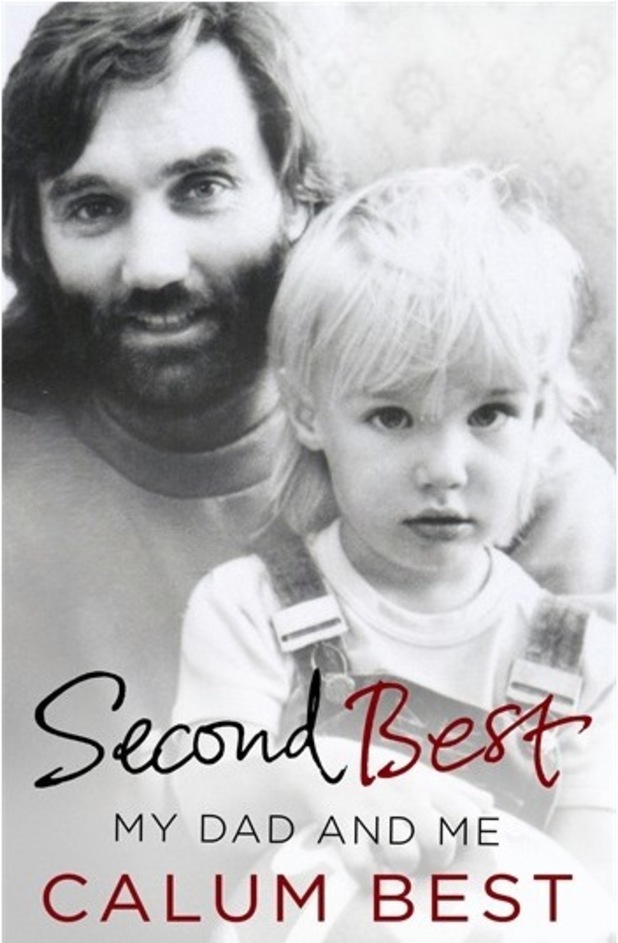 "For years I have been in a shadow, I'm very blessed with it and very proud to be my dad's son without a doubt, but there is a case of when is it Calum Best? What else can I talk about? I have so much going on in my life but for me to explain where I'm going in the future I have to explain my past"
Calum also spoke about his work with Nacoa, the National Association for Children of Alcoholics, of which he is a patron. Founded in 1990, the charity aims to address the needs of children growing up in families where one or both parents suffer from alcoholism or a similar addiction problem.
After the interview, many viewers took to Twitter to praise Calum on the interview, particularly how he spoke about his late father, and brought an important subject and charity to a wider audience.
Awe @CalumBest on @loosewomen Such a lovely young gentleman! Hope his story helps others!!

— IRENE (@IRENEtuga72) February 2, 2016
@CalumBest came over so well on @loosewomen Smart in every sense of the word!

— Pamela Carvell (@hypnochickuk) February 2, 2016
Got so much love for @CalumBest such a gentleman and raising awareness at such a big problem ❤️❤️❤️ xx

— alice caitlin weekes (@aliceweekesy) February 2, 2016
@loosewomen, @CalumBest is proof that demons don't have to hold u back, optimism breeds opportunity. Great outlook on life

— Jenna (@JennaAarons) February 2, 2016
@CalumBest Your father would be so proud of you Calum. You spoke so well today on Loose Women, you're a great example good can come from sad

— Julie Jarvis (@thejuliejarvis) February 2, 2016
A wonderfully honest interview @CalumBest @loosewomen an inspiration to those of us who have suffered the same infliction

— Maria-Luisa Prezio (@Tranquil_Maria) February 2, 2016
@CalumBest @loosewomen #fantastic #honest interview.your dad would be so proud of what you have achieved.

— Mrs B (@kazbuz15) February 2, 2016
Truely honest interview by @CalumBest on #loosewomen @angiebest must be one proud mama!

— Angela (@CrystalM516) February 2, 2016
My eyes always fill up listening to @CalumBest I think it's a amazing what he is doing . X

— sarah jones (@sarahjones957) February 2, 2016
@CalumBest well done on @loosewomen your an inspiration how far you have come to close the doors on your #demons big it up lad xxxk

— scotland (@krimpers) February 2, 2016