Stephanie Davis is feeling paranoid that her Celebrity Big Brother housemate John Partridge is annoyed with her… and perhaps she's right.
Last night,
John had to retreat to the bedroom to get away from Stephanie
after becoming frustrated with her during a game of cards. "I'm just exhausted," he said.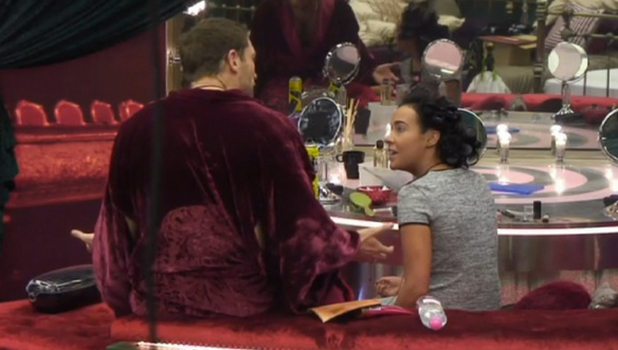 Steph decided to approach John in the bedroom the next morning.
"You're not f**ked off at me, are you? I just feel you're being a bit off with me. But maybe it's the house. Maybe I'm just being paranoid," said Steph.
"Is it just the house making me think that?"
John assured Stephanie that he wasn't annoyed with her, but she wasn't convinced. "I haven't done anything to upset you, have I?" she questioned.
Relenting, John admitted: "I think, darling, it's just exhausting. I think we are all tired. You haven't, it's not that. It's nothing, babe. I'm not f**ked off with you at all.I don't want you to think that. I just want you to be okay, that's all. Now Jez isn't here, you haven't got that [closeness] and it worries me and irritates me all at the same time."
John then gave an example, pointing out the previous night while playing cards, Stephanie had suggested they all play strip poker, which confused him as earlier in the day she said she wouldn't have a bath as it meant putting on a bikini for the cameras.
"On one hand I want to mother you and protect you, on the other hand I could flush your head down the toilet as I can feel myself going."
That made Stephanie laugh. "Deep down I didn't want to play strip poker," she assured him. "I was just trying to have fun. I wouldn't have done it because I know my dad is watching."
CBB
continues tonight at 9pm on Channel 5.