John Partridge has reached "breaking point" with his Celebrity Big Brother housemate Stephanie Davis. Oh dear…
The former
EastEnders
actor had to take a break from Steph in the house last night, retreating to the bedroom to clear his head.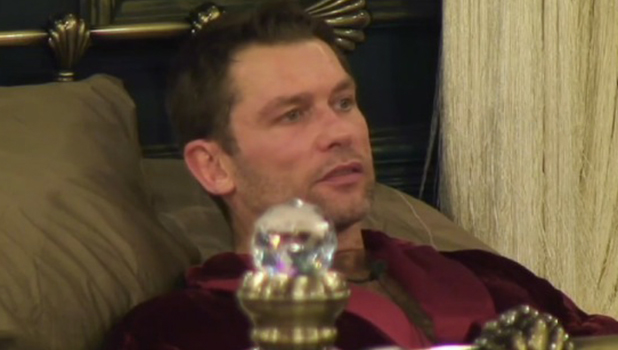 "I just need a little bit of time out from Steph, I dunno, it's just doing me in," he explained. "I'm just exhausted from it. It's like whatever you try to do… I feel like I'm at breaking point with Steph, I don't know what to do. It's just a lot, it's just a thousand things."
Tiffany Pollard, who was in the room, agreed, saying: "She's a handful. She's like a person, a pet…|"
"I just feel I've tried every which way with her," continued John. "We are just trying to play cards and she's like, 'I want to play strip poker,' but I was just talking to her two minutes ago and said , 'Why don't you take a bath?' She said, 'I don't want a bath, it means I have to put a bikini on and they're filming…' But you want to play strip poker?!
"I just feel tired from it right now. I am drained form it. It's draining."
John admitted: "I feel bad saying it because I like her."
Stephanie is up for eviction tonight against Gemma Collins and Danniella Westbrook. That all kicks off from 9pm on Channel 5.