Tiffany Pollard has got rather graphic about her sexual desires in the Celebrity Big Brother, declaring: "My vagina is crying out."
Yep, she's off on a TMI tirade again!
As Big Brother would say, prepare for frank and graphic discussions about sex below...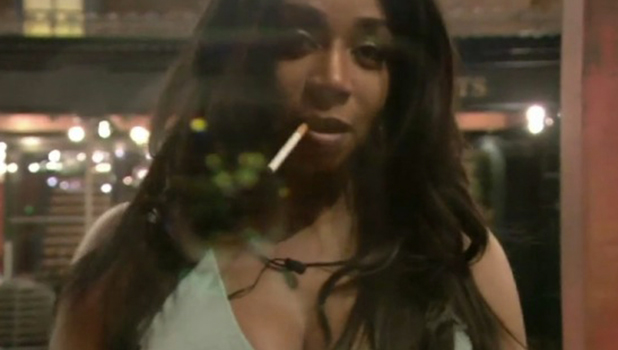 In an exclusive clip aired on last night's
Bit On The Side
, the US reality star didn't hold back when she talked about what she wanted from housemate
Scotty T
…
She said: "I do seek strong, hard, long penetration. I am feeling a bit deprived, you know, I don't like to take long d**k breaks. My vagina is crying out and I just really hope I get what I need in this house tonight with Scotty.
"But he is so afraid. He needs to plant his lips on my lips then insert his tongue into my mouth because I am ready, willing and more than capable of blowing his mind. He keeps giving me little love taps, little pecks on my mouth, which mean absolutely nothing.
"I know for a fact he wants to go up to the snog and f**k. I know he does, he just doesn't want to let anyone down. But I want him to get it up then I will put him down. I hope it happens. I will f**k him, why not?"
Oh Tiff...
Unfortunately for her, on last night's episode,
Scotty T insisted nothing would ever happen with Tiffany,
partly because he wants to respect
former housemate Megan McKenna
, whom he had a flirty relationship with.
"I can't be riding Tiffany, no way, that would just complicate things to the maximum, wouldn't it? The people in the house would feel weird, especially since Megan was here and all that. It's not fair and I wouldn't do that to Megan. I'm not the type of lad to do that. It's just friendly banter. Even though she definitely wants a slice of my chopper, she is not getting it!"
CBB continues at 9pm on Channel 5