Scotty T has said he wouldn't tash on with Celebrity Big Brother housemate Tiffany Pollard out of respect for Megan McKenna.
The
Geordie Shore
star struck up a
flirtatious relationship with Megan
before her eviction from the house, and they've arranged to see each other when he leaves.
But fellow housemate Tiffany has made no secret of the fact she's got a
major crush on Scotty
and wouldn't mind getting a piece of him…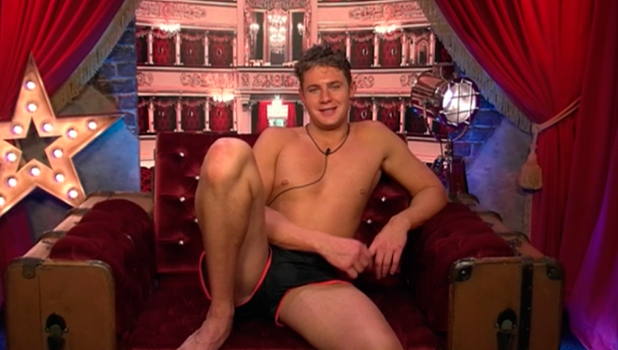 On last night's episode, viewers saw
Tiff trying to engage Scotty, 27, in some dancing and kissing
at Gemma's birthday celebration. He gave her a quick kiss on the lips, but she clearly wanted more, saying: "They don't make them like they used to. I would be moaning by now if I was with a real man. Moaning! I need a real man, it's time for him to take me.
But speaking to the Diary Room later on, Scotty said it wouldn't happen out of respect for Megan.
"The Scotty T charms have worked on her and she just keeps asking us for a proper kiss and I say no," he said. "It's just how most girls act towards me, it's nothing I'm not used to! Can you blame her?
"I can't be riding Tiffany, no way, that would just complicate things to the maximum, wouldn't it? The people in the house would feel weird, especially since Megan was here and all that. It's not fair and I wouldn't do that to Megan. I'm not the type of lad to do that."
Scotty concluded: "It's just friendly banter. Even though she definitely wants a slice of my chopper, she is not getting it!"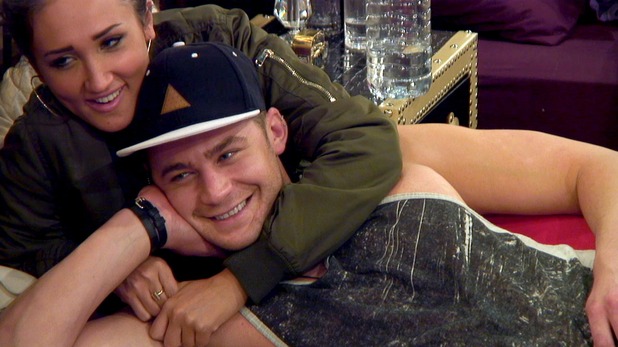 Meanwhile, following her eviction,
Ex On The Beach
star
Megan said she was looking forward to seeing Scotty
, but they were just taking things very casually right now.
"We're just going to have fun, we are both single. We've said when we come out we will go for dinner and see how it goes," she said. "It's obvious I really do like him. We have summer coming up, we're going to have a good summer, you never know!
"He is so nice. If Scotty wasn't in there, my mental breakdowns would have been a lot worse! It's not serious. I'm having a laugh, he's having a laugh. We were friends before we came in here. I had a boyfriend at that time and wouldn't even have looked at him in that way."