Anyone else wondering why Gemma Collins was lavished with birthday presents on last night's Celebrity Big Brother but Tiffany Pollard got none at the start of the series?!
Bit peculiar, right?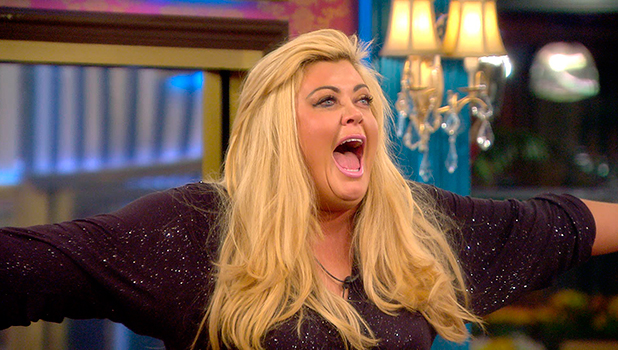 US reality star
Tiffany celebrated her 34th birthday
on the first night in the house, but the only gift she appeared to get was a
pair of designer shoes from Gemma
(who later wanted them back!)
But it was a different story for
Gemma's 35th birthday
on last night's episode, where she was treated to a string of gifts from Big Brother including an Essex blow dry, an acrylic nail treatment from a professional, birthday cards from family and friends, the pink fluffy phone from the shopping task, and 15 minutes with a Shetland pony in the garden.
It should be pointed out that
Gemma didn't have the greatest start to her birthday
, as the hot water and appliances were switched off after Stephanie Davis broke rules regarding discussion of nomination.
She then had to endure the other housemates trying to sabotage her big day. Unknown to her, they'd been told to make it the worst birthday ever in order to win her the gifts. That meant they staged food fights, destroyed her cake, turned all the attention back to themselves, drank her brandy and made her listen to three Darren Day records!
Also, she won cocktails, party food and music for the whole house to enjoy.
There's no explanation for why Gemma got so many gifts, but plenty of viewers took to Twitter to question why more fuss wasn't made of Tiffany...
#CBB Gemma has cards, a blow dry, cocktails, cards and 15 minutes with a pony but Tiffany got nothing for her birthday!!

— Ibrahim Banks (@TheShowOff85) February 1, 2016
#CBB #CBBUK WTF are they celebrating Gemma's Birthday when they didn't do anything for Tiffany. Preferential treatment or what!

— Malc (@batoutofhell22) February 1, 2016
Whys Gemma had a big birthday with presents & pampering but Tiffany didn't? #cbb #cbbgemma #cbbtiffany

— bex2811 (@bex2811) February 1, 2016
swear tiffany got absolutely nothing for birthday?apart from a pair of gemma's shoes?

— louisa (@_l0uisa) February 1, 2016
Why didn't Tiffany get a fuss made on her birthday like Gemma did? #cbb

— Natalie Wiltshire (@Natalie91__xox) February 1, 2016
Why did Gemma get all that for her birthday and Tiffany didn't! #cbb

— Hayley (@hkirkby69) February 1, 2016
Tiffany didn't get nothing but hot water for her birthday loooool Gemma got the whole works, like she's the queen #CBB

— Mr Richards (@flyguyrichards) February 1, 2016
Tiffany is only going to get more popular now after THAT birthday speech and by not reacting after all of Gemma's bday treats #cbb

— Sarah (@SarahFlygerian) February 1, 2016