Jeremy McConnell had a slightly awkward situation on Celebrity Big Brother Bit On The Side last night when fellow panellist John McCririck warned him Stephanie Davis could do to him what she did to boyfriend Sam Reece.
Yikes.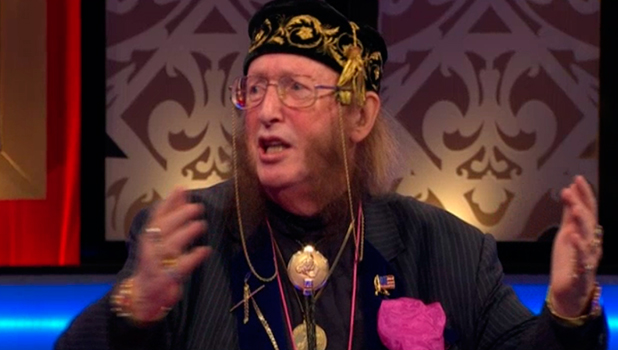 Viewers of
CBB
know that
Stephanie and Jeremy struck up a close relationship
in the house, sharing kisses, hugs and exchanging 'I love yous', despite
Steph being in a relationship with Sam Reece
for the past year.
It was slightly out of the blue as the panel had been discussing Tiffany Pollard, when John suddenly turned to Jeremy and said: "What Stephanie has gone and done to her boyfriend, if you got with her, she will do it to you."
Awks.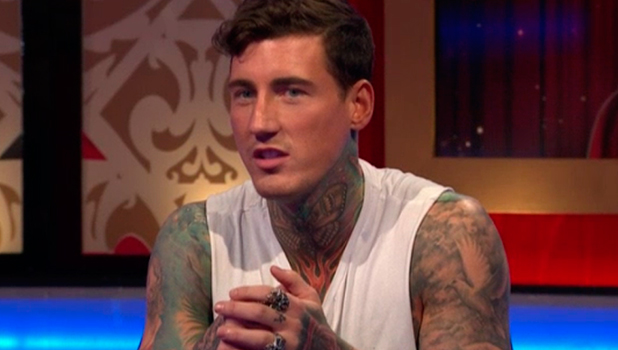 Jeremy remained quiet, smiled and sipped his water, until host Rylan Clark-Neal called on him for a right to reply.
"I think the whole Stephanie situation, saying she would do that, I know the girl, I get to see her 24/7 for that period of time," said Jeremy. "You get an hour, or 45 minutes, she's told me things, like she's never even been brought for dinner by a lad in her life."
"You are a sap to believe it!" interrupted John. "She goes from man to man, no loyalty."
"Shut up John," interjected Rylan, letting Jeremy finish.
"It's not about a lad always wining and dining a girl," said Jez. "I know she's in love with the idea of being in love, but I want to show her a different side. She knows I'm a genuine bloke. She's 22 years old, she's a baby, she needs to be shown a different side."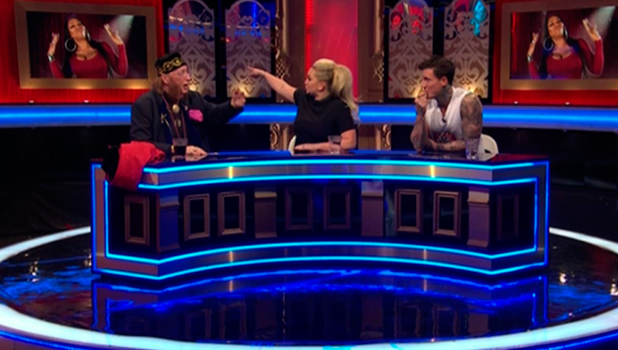 Fellow pannellist Jennifer Ellison then had her say, telling Jez: "All she had to do was go in there, say she's falling for you, but I need to sort things with Sam. Then everyone would have said, 'Go girl!' and loved her. All she had to do was wait fro three weeks and everyone would have fallen in love with her and had so much respect for her."
John later took another swipe at Jeremy while talking about how Tiffany told Darren he was sexy, but Darren politely replied that he was happily married.
"What a good man he was, he wasn't like you," said John, looking at Jeremy. "He is a decent bloke and he wouldn't succumb to Tiffany's charms."
Viewers also chimed in on Twitter:
John needs to lay off of @Stephdavis77 we don't know what she's been through but @JezzaMcConnell makes her happy! @RealMcCririck #cbbbots

— Sammy (@Sam_Rudd1) February 2, 2016
Am I the only one that thought @JohnMcCririck was right bout Steph and Jez? You can't fall in love with someone after 6 days #CBBBOTS

— Afternoon Tea (@basic_biscuits) February 2, 2016
Woaaaah, John Mccririck! #CBBBOTS

— KG. (@kirsty_greenx) February 2, 2016
Nice to @JezzaMcConnell still supporting and sticking up for @Stephdavis77 #cbb #cbbbots

— April-Louise∞ (@AprilLouise9303) February 1, 2016
@bbuk @RealMcCririck needs his mouth gluing shut! @Stephdavis77 couldn't help falling for @JezzaMcConnell I mean who wouldn't ;) #CBBBOTS

— KaTiE_92 (@katie27031992) February 1, 2016
John McCririck is the only person who's had the balls to say to Jeremy's face what we're all thinking! @JezzaMcConnell #CBBBOTS #cbb

— aimz (@aimee_reem87) February 1, 2016
@JezzaMcConnell handling all this like a true gent on #CBBBOTS

— emily (@Emily_Ram) February 1, 2016
CBB continues tonight at 9pm on Channel 5