Celebrity Big Brother's Jeremy McConnell has said Stephanie Davis already has the seal of approval from his friends… and he does owe Sam Reece an apology.
Viewers of
CBB
watched Jeremy and Steph grow close in the house, share hugs, kisses and even exchange 'I love yous' before Jez was evicted on Friday night.
The sticky point was Stephanie's been dating model Sam for the past year.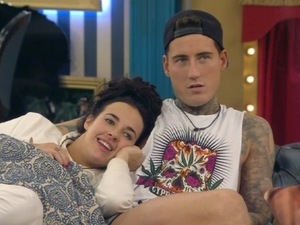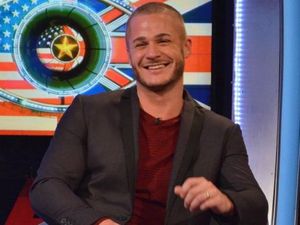 Reveal
's columnist Austin Armacost caught up with Jeremy earlier today to ask a few questions about what happens next between Stephanie and Jeremy, and whether Jez has anything he wants to say to Sam…
What was the first thing you did when you came out of the house?
"First thing I did finale night was have drinks with my agent and friends. It was so nice to unwind."
On finale night, do you plan on spending it with Stephanie?
"I'd love to spend finale night with Steph. I miss her a lot and want her to be happy regardless of our outcome. She is an amazing girl."
Would you apologise to Sam if given the opportunity, what would you say to him?
"I would say sorry to Sam as if I was in that position I'd be heartbroken. But, I can't fight my heart."
What do your mates think of Stephanie?
"They all love her. She is mad in the head, that's why I'm mad about her."
Where are you taking Stephanie for holiday, or is that still on?
"I would love to treat her the way she deserves to be. So of course! We just need to to see what's what when I see her and no hassle."
>> Read the rest of Austin's daily Celebrity Big Brother column here
So far, Sam hasn't really made any public comment about
Stephanie and Jeremy's blossoming relationship
, other than
denying he's "fame hungry"
and had planned it all with Steph before she entered the house. He also thanked one Twitter user who congratulated him on keeping a dignified silence.
Stephanie confirmed her love for Jeremy in last night's episode, saying: "I came on
Celebrity Big Brother
and met a guy from Ireland and he was everything I wished for and more, and I ended up kissing him. But in my defence, I've always been a loyal dog and have never cheated on anyone before.
"I met a great guy and I'm so excited to see him. I love you Jez."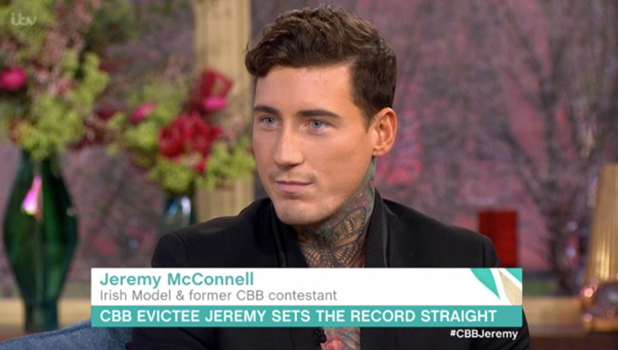 Meanwhile,
Jeremy appeared on today's ITV's This Morning
where he said he's still a single man for now, and has told Stephanie to speak with Sam when she leaves the house and then take some time to sort out her feelings.
He added: "I meant everything I said. I wasn't in there for a showmance. I followed my heart. I never went in there with an agenda to wreck people's lives, I followed my heart and stand by it. Obviously those circumstances, I wouldn't like to be in that situation, nor would anybody. I like to think I have a bit of integrity but obviously to Sam, I'm sorry the way it worked out."
Tweet Austin @AustinArmacost and @RevealMag with your thoughts!
Celebrity Big Brother airs nightly on Channel 5.