CBB's Jeremy McConnell got a proper grilling from Holly Willoughby and Phillip Schofield on today's ITV's This Morning as they quizzed him about his relationship with Stephanie Davis.
Phillip told Jez that he'd been glued to
Celebrity Big Brother
every single night, "never missing a frame", so he was definitely equipped to be firing the questions at Jeremy about what's going on with Stephanie considering she has a
boyfriend, Sam Reece.
And they certainly didn't let him off lightly.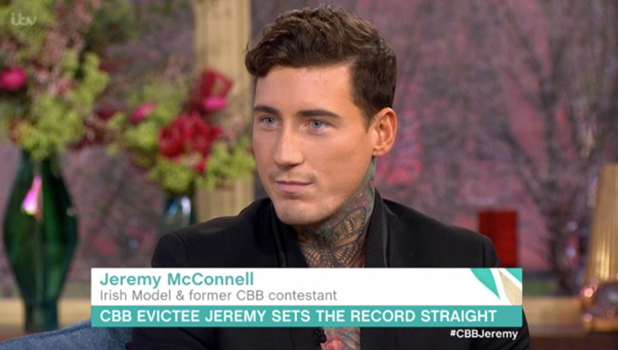 Quite bluntly, Phillip asked Jeremy: "What the hell were you doing? This is on the telly. Did you forget at any time this was on TV?!"
When Jeremy said no, Phillip and Holly then turned to what they called "double standards" when Jeremy kissed Tiffany Pollard in truth or dare and Stephanie got very angry.
"It's a little bit of double standards from her view," said Phillip, "she is in there cheating on her boyfriend and you had one kiss in truth or dare with Stephanie and she kicked right off."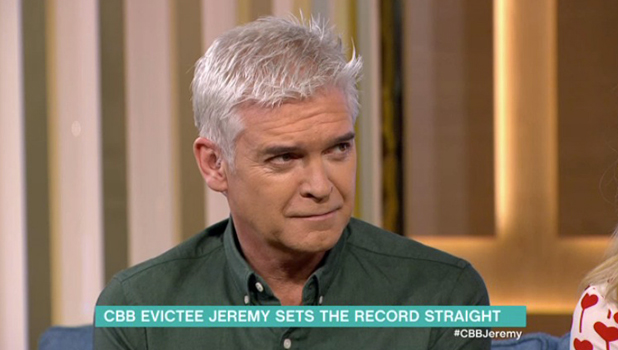 Jeremy explained: "I said to Steph I didn't want to lose myself in the house and I wanted to have fun, and obviously this will be addressed in the outside whatever happens. What do you do? Do you sit there like a little boy and get scared? Or do you get stuck in and enjoy it. It's just a little game of truth or dare."
Holly then quizzed Jeremy on whether he would have kissed Tiffany if Stephanie had been in the room – he said no, which she called him up on immediately.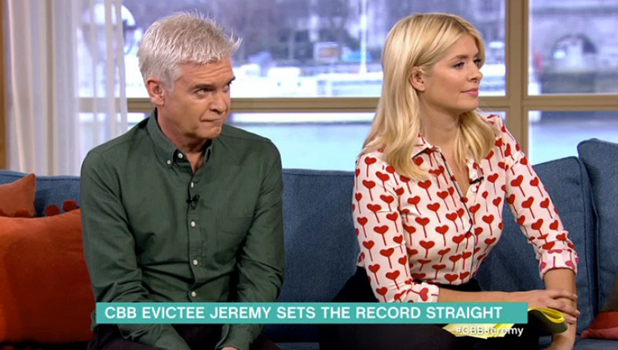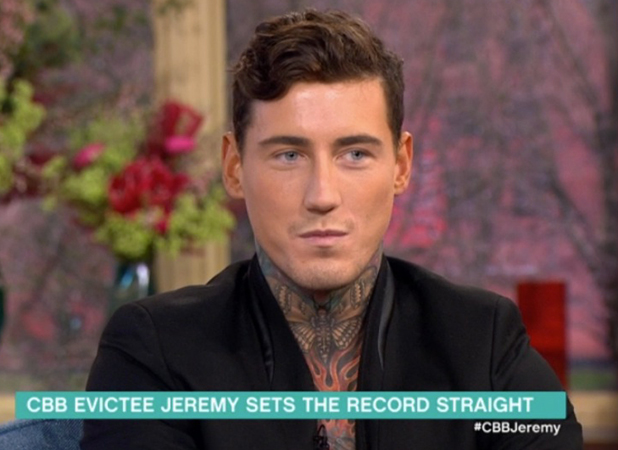 "Well that's slightly different then isn't it!" said Holly. "If you were just having fun, then you would have fun whether or not she was sat there. I thought it was the fact she was in bed and not in the room that you did it. "
"No it wasn't that case," replied Jeremy.
"You just said it was!" said Holly.
"No," clarified Jeremy, "if she was there I would get a glare off her and I think she wouldn't be comfortable sitting around it but I'm still a single bloke, I went in, had a little laugh, the first thing I did was tell her that we were playing truth or dare, we had a little kiss, it was truth or dare, do you know what I mean?"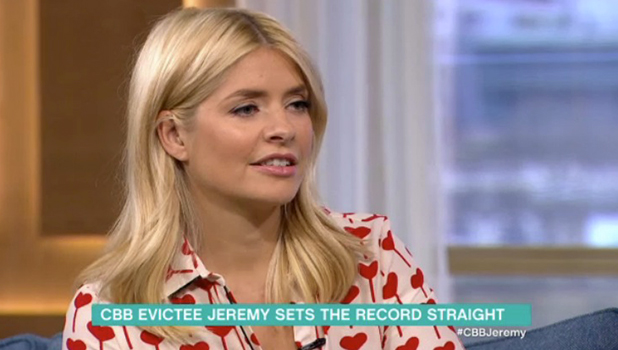 Holly wasn't convinced, telling him: "I don't think that – sorry, I know [Phillip] said double standards and the rest of it, but a game of truth or dare doesn't give you the right to go snog other people."
"If you're in a relationship it doesn't," agreed Jeremy.
"No but you were in that house telling each other you love each other," said Holly. "For me that's an emotional exchange that is more than labelling each other boyfriend or girlfriend."
"I saw it as a game of truth or dare," said Jeremy. "I didn't want to hurt her."
Phillip concluded the interview by saying: "It's been very public and times incredibly difficult for you both, especially for Sam as well, tough for him, hopefully once she comes out you can resolve this in a nice dignified way one way or the other."
During the interview, Jeremy said he'd told Stephanie to come out of the house, speak with Sam and take a few weeks to sort herself out. He also denied the "stupid" suggestion it was all a showmance.
"I meant everything I said. I wasn't in there for a showmance. I followed my heart. I never went in there with an agenda to wreck people's lives, I followed my heart and stand by it," he said. "Obviously those circumstances, I wouldn't like to be in that situation, nor would anybody. I like to think I have a bit of integrity but obviously to Sam, I'm sorry the way it worked out."
CBB airs tonight at 9pm on Channel 5