Former EastEnders star Louisa Lytton was the first the celebrity to be eliminated from The Jump.
Last night,
The Jump
kicked off its third series and after competing in the dreaded skeleton event, Louisa found herself in the bottom two alongside Tamara Beckwith.
The girls then had to go head-to-head in the jump off, with Louisa losing her place in the competition after jumping the shortest distance.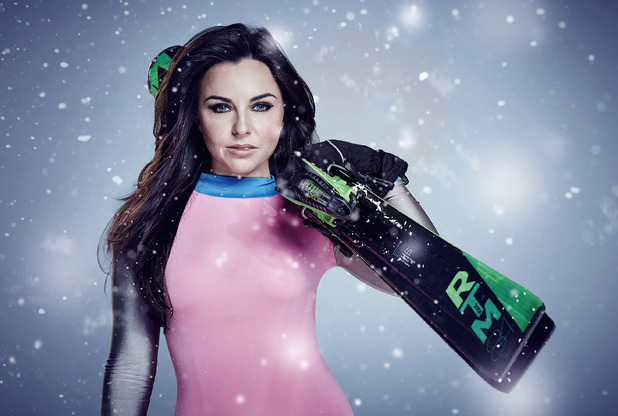 However, the girls didn't actually jump live on the show due to bad weather conditions. Instead, the distances were taken from previous jumps that the girls had pre-recorded.
While Tamara made a distance of 8.5 metres, Louisa jumped 7.87 metres, meaning she was the first to lose her place on Channel 4's winter sports show.
Following the result, Louisa told host Davina McCall: "It's been the most terrifying two weeks of my life, but I also had an amazing time. That said, I'm happy to be going home in one piece. I've not slept for weeks with fear!"
Louisa's exit comes after she suffered an injury on the slopes ahead of her debut on
The Jump.
She had fallen during training and was taken to hospital, after tearing a ligament by her lower thumb. She is forced to wear a cast for four weeks, but still managed to compete in the first episode of the show's new series.
Shortly after her fall, Louisa reassured her Twitter followers she would still be taking part. She shared a photo of herself taking on the ski jump and tweeted: "Yes it's true I've been in hospital but today I managed this! It's gonna take more than a plaster cast to stop me!"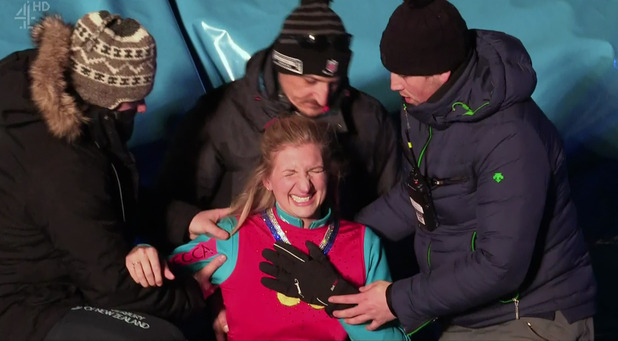 Louisa isn't the only star to be injured during training. Tamara has also suffered an injury to her wrist and
TOWIE
star James 'Arg' Argent fell off his sledge during training.
Reports recently revealed
Rebecca Adlington's future on The Jump is in doubt after she suffered a 'nasty fall' during filming.
The Olympic gold medallist was rushed to hospital in a stretcher after a ski jump went wrong and she landed badly on her shoulder. Rebecca appeared on yesterday's episode of The Jump wearing a sling, and recalling the incident to Davina, she described the pain from her fall as "worse than childbirth."
Rebecca said: "What people didn't see in the edited footage is that I was lying there with a dislocated shoulder for 40 minutes. It was worse than childbirth and it's still horrible now because people keep knocking my arm."
She had also tweeted ahead of the show's opening episode: "What a day yesterday."
Rebecca's husband, meanwhile, told his followers: "I really wish I could swap my shoulders for @BeckAdlington's so she didn't have to feel that pain #weirdwish #feelsick #gladshesok #TheJump."
Fingers crossed Rebecca has a speedy recovery!
For exclusive competitions and amazing prizes visit Reveal's Facebook page NOW!