Gemma Collins has advised her Celebrity Big Brother housemate Stephanie Davis not to worry about telling boyfriend Sam Reece that she's fallen in love with Jeremy McConnell.
Despite Stephanie entering the house in a relationship with model Sam, viewers have watched her grow close to Jeremy, sharing cuddles, kisses and even exchanging 'I love yous'.
Jeremy was evicted from the house on Friday night.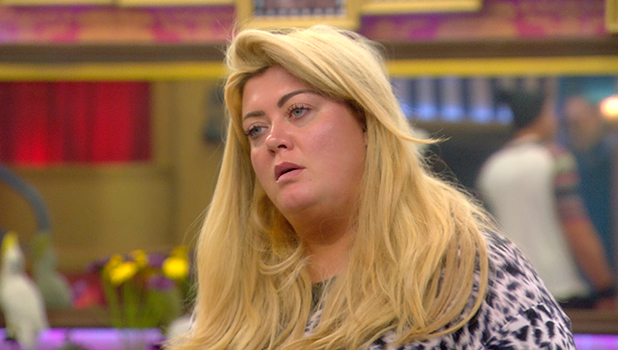 Speaking to Stephanie on last night's episode, Gemma said: "You and Jeremy will 100 per cent, I am so sure, I would put 10 grand on it, that you will be together. You will be with him. I wouldn't even bother explaining to the other one, things have happened and life has moved on. All you have to say is, 'I'm very sorry, life has taken this course.'"
Steph replied: "I didn't expect it. Life can throw anything at you."
Viewers took to Twitter to share their thoughts on Gemma's advice, with some pointing out that it was only last week she had a massive row with Stephanie after branding her behaviour a "disgrace"...
Why has Gemma changed her tune about Jeremy and Stephanie...a few days ago she 'detested' the 'relationship'. #CBB #CBB2016

— Kathryn (@Kathryn0291) January 31, 2016
Two minutes ago Gemma said Stephanie should marry Sam... I just think she wants to go on a hen night #cbb

— SHANE REACTION. (@MrShaneReaction) January 31, 2016
Gemma a few weeks ago you were saying what Steph did was wrong and now you ship them!#CBB

— Team Scotty T CBB (@SoapLover123) January 31, 2016
Gemma reckons Steph's boyf isn't even worthy of a face to face explanation? No love, you're wrong. Very wrong #CBB

— Stewart Bird (@StewartBird01) January 31, 2016
No Gemma she doesn't just need to forget about it, Steph needs to at least respect Sam enough to explain herself #cbb

— hayley (@Hayley_Killick) January 31, 2016
Stop encouraging Steph and Jeremy Gemma you wasn't a supporter from day ONE !?!? #CBB

— HELLO YOU .. (@TeeTaughtYoou) January 31, 2016
CBB continues tonight at 9pm on Channel 5