Hello Revealers, welcome to my column! Reveal magazine and Reveal.co.uk are the place for TOWIE fans, so whether it be TOWIE gossip, my opinion on the biggest celebrity stories, or who I love and who I hate, join me here every week! Bobby x
This is was in last week's magazine (issue 04). Make sure you pick up Reveal magazine this week for my brand new column!
GEMMA DIVIDES THE HOUSE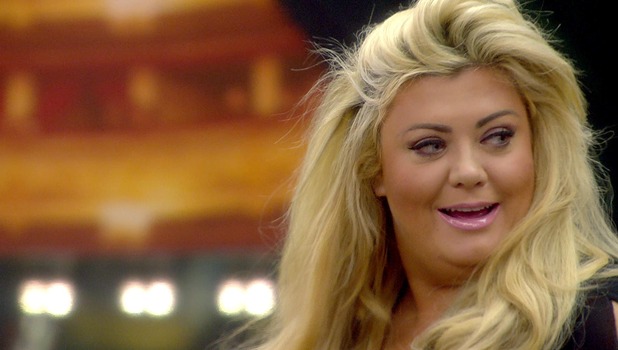 Gemma's become a bit like Marmite, and a lot of people ask me what the difference is between Gem and her alter-ego, 'GC'. GC is Gemma's diva side – like how Beyoncé has Sasha Fierce. I've known Gem for years, so I'm used to seeing both versions, and it depends what situation she's in. I'd say Gemma's the one sitting on the sofa, telling Jonathan that she loves him, then she can change into GC, the diva, who's asking Tiffany for her D&G shoes back! TOWIE fans will remember that we did an exorcism of 'the GC' in one episode – ditching her lipsticks and hair extensions – but I don't think we'll ever really see the back of her!
DO ONE STEPH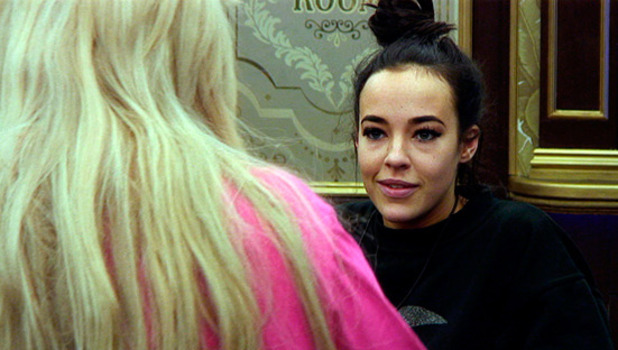 During a rant at Gemma on CBB, Hollyoaks' Stephanie Davis slated TOWIE and called us all talentless. Urgh! The irony is, Steph's saying this when she's in the Celebrity Big Brother house – on a reality TV show! She ain't on Broadway – she's basically in a jazzed-up Tesco car park in Borehamwood, not on the way to collect her Golden Globe. Who does she think she is? Quite a few of us TOWIE lot took to Twitter to air our feelings – I can't imagine her showing her face in the Sugar Hut on a Saturday night any time soon! If Gemma's done something to hurt you, have it out with her – don't judge everyone else by that one person! I didn't know much about Steph before she went into CBB, but she's let herself down and, if I was her, I'd be very disappointed in myself. I also think some of the language she comes out with is completely disgraceful. She drops the C-bomb so much, I'm starting to wonder if that's what the 'C' in CBB stands for!
BIT OF BOBBY ON THE SIDE
I was invited to CBBBOTS last Thursday. I still think Scotty T is going to win, but I reckon Gem will 100 per cent make it to the final. And quite rightly so – she's been entertaining for the housemates and the public.
LOOK WHO TWEETED ME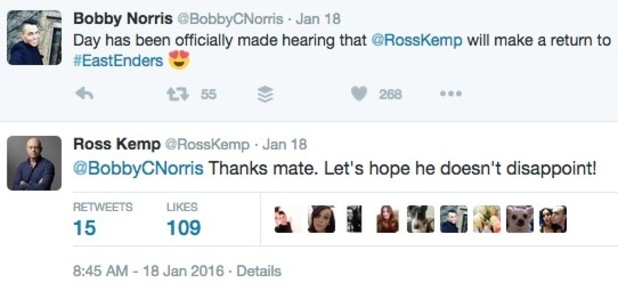 OMG! I can't believe THE Ross Kemp tweeted me last week when I congratulated him on returning to EastEnders for Peggy Mitchell's final scenes. He's my original celeb crush! Danny Dyer takes second position so, with both of them working on the soap, I'll have to pop for a drink down The Queen Vic! I'm in absolute ribbons that it's RIP to Peggy, though. And with it being a cancer storyline, it makes it more poignant for me with my mum being ill with it. Sadly, it will be for so many others, too.
Talking of reunions, I'm also off-the-bloody-wall excited about the Spice Girls doing an anniversary tour. I'm a little bit devo that Posh won't be there, though. You'll probably see me running up to Millets to get a tent and pitching up outside the O2 for tickets!
Send your questions and comments to Bobby Norris at bobby@revealmagazine.co.ukTry Reveal's digital edition on iPhone & iPad. Subscribe now & never miss an issue!
10 reasons why we want to be in TOWIE: