Stephanie Davis has admitted she's falling in love with Jeremy McConnell.
The former
Hollyoaks
star makes the confession in tonight's episode of
Celebrity Big Brother
, seemingly taken her flirtations with Jeremy to the next level.
While chatting late at night, Steph admits: "I think I'm falling really badly in love with you, Jez."
Wow.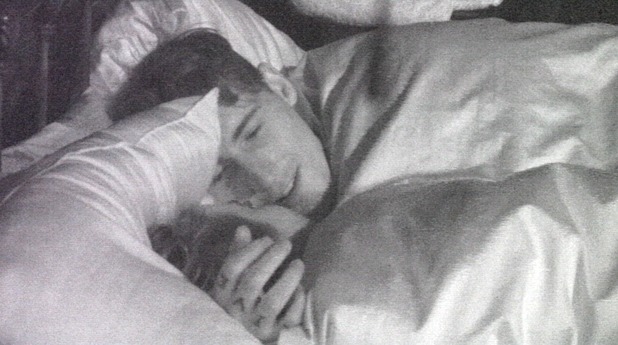 Stephanie entered the house with a boyfriend on the outside,
model Sam Reece
, who she's been with for a year. But she struck up a friendship with Irish model Jeremy that developed into something more than friendship as they shared cuddles in bed, kissed and have been generally inseparable.
Since then, she's admitted feeling confused about everything:
her feelings for Jeremy and her feelings for Sam
, who has kept quiet on Stephanie and Jeremy's antics in the house.
Jeremy has already told Stephanie that his feelings for her go beyond friendship, saying at one stage he'd always remember being in
Celebrity Big Brother
as he fell in love on TV.
He told her: "You fall in love in a slightly weird place and have a connection with people. It's good to take that home with you. It makes you strong. It's something you'll never do again. We are on Celebrity Big Brother. We will look back on this and I'll think I fell in love on TV with a bird. Regardless of what anyone says, that's what happened with me, anyway. It's another chapter in my life."
Stephanie, meanwhile, seems to be
rethinking her relationship with Sam
, as she said this week: "It's made me realise what I'm worth and that I need to be single. Obviously Sam's not right for me and I need to sort it when I get out."
She also told Jeremy: "Despite how I feel I've still been wrong in what I've done, but you don't know what it's like to be in the house, but what's done is done."
She could be leaving tonight as she's up for eviction against Jeremy and Tiffany Pollard.
Tonight, Friday 29th January, at 9pm and 10:30pm on Channel 5