Vicky Pattison isn't afraid of a little competition when it comes to fitness, insisting: "I'm not Lucy Mecklenburgh and I'm not trying to be."
Earlier this week, the
I'm A Celebrity
winner launched her very own on demand fitness and lifestyle plan, Mini V Nutrition, providing us girls with plenty of workout videos and advice when it comes to healthy eating.
Before Vicky,
Lucy had done a similar thing and is now recognised as an online fitness guru thanks to the success of her business Results With Lucy
, and even
Sam Faiers gave it a whirl with her Celebrity Train with Sam Faiers service
. Cue, the comparisons...
Vicky, however, isn't worried about taking on her fellow reality stars.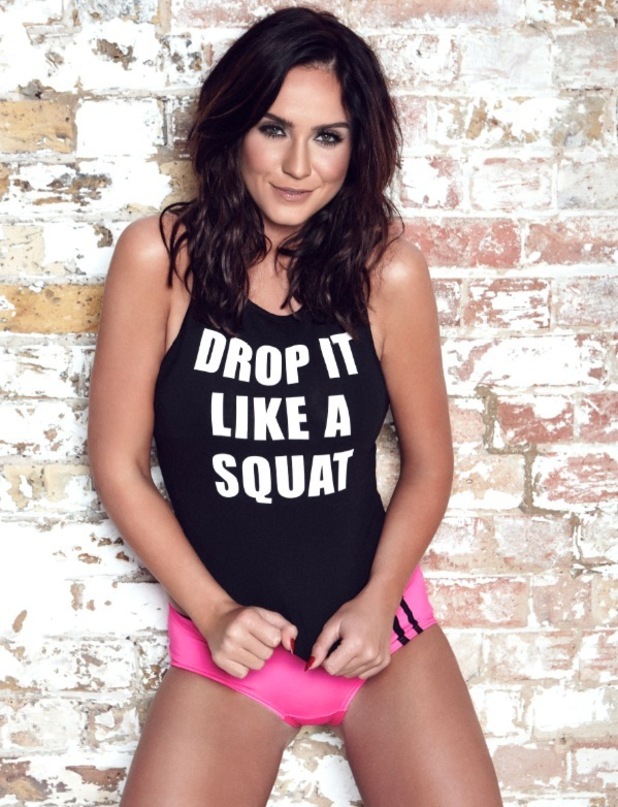 Speaking exclusively to
Reveal
, Vicky told us: "I love Lucy Meck and I love Sam Faiers, I'm very proud of what they have achieved in the fitness world and I do look up to them, but what I've done is totally different."
"I don't live my life in the same way that Lucy does and I'm pretty sure I don't live like Sam who's a new mum," she explained. "I like to go out on the lash, see my friends and socialise. I like to live my life a million miles an hour."
The 28-year-old continued: "I wish sometimes that I had a gorgeous Olympic athlete boyfriend like Lucy does and we could go for walks together, but I don't."
"[Mini V] is my thing for girls like me, who have demanding jobs, who don't like the gym, who travel up and down all the time, who don't have loads of time and can't make tupperware boxes full of chicken and broccoli on a Monday," she said.
"I've just made health and nutrition and all those things women stress about easy," she claimed. "I'm not Lucy Meck and I'm not Sam Faiers - I'm not trying to be and there's a lot of women who aren't either."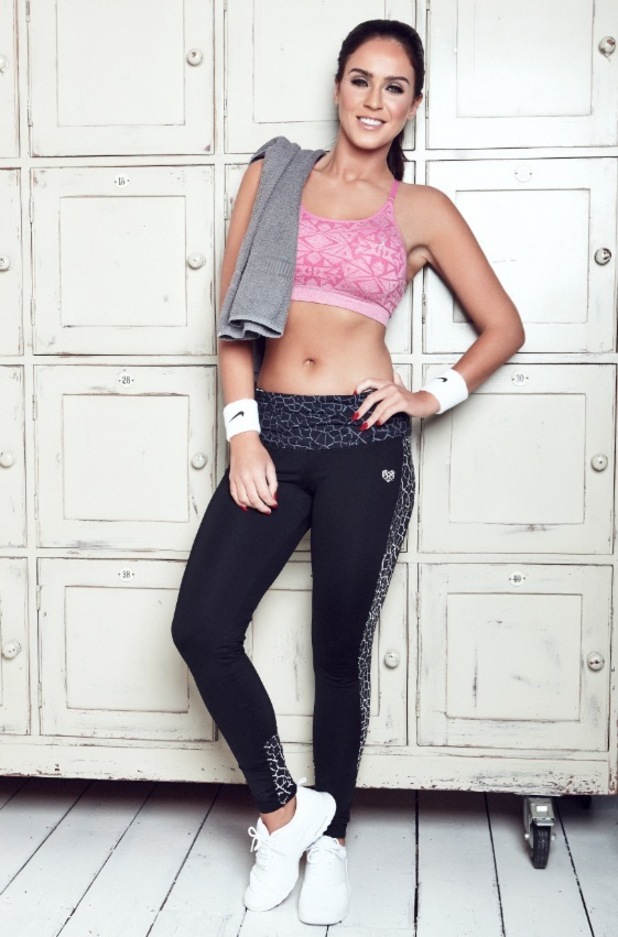 Mini V Nutrition will showcase
Vicky's fitness secrets that have seen her drop from a size 16 to a size 6 in the last two years
. And proving she knows exactly what she's talking about from her personal get-fit mission, Vicky has turned trainer for her latest project.
Without the reassurance of a trainer standing beside her, Vicky leads each workout solo and did admit it was "so scary" getting in front of the camera completely alone.
"I used the same trainer as my fitness DVD, Robbie Thomas, and we basically developed the workouts together, they're based on HIIT principles so you can really graft and work for ten minutes," she told us.
"Trying to do those while also talking as you're going was a task, but I think the people at home needed to see that I can do it on my own," she insisted. "If I can do it, you can do it!"
Especially as her gruelling schedule proves there's always time to get your sweat on....
"It is everyone's go-to excuse that they haven't got time or they are too busy," Vicky vented. "It's the most annoying excuse in the world!"
She said: "You can get up in the morning and exercise for ten minutes, that's all it takes. This is me saying, a healthy lifestyle doesn't have to be hard. It is easy.
"I know fitness and nutrition can fall to the side when you are in a rush and your life is a bit hectic, but it doesn't have to be that way."
Well, when you put it like that, excuse us while we were dust off our trainers!
The Vicky Pattison Mini V Nutrition on-demand fitness & lifestyle service is available from www.minivnutrition.com starting from £2.99 for lite membership and £3.99 for premium.
For exclusive competitions and amazing prizes visit Reveal's Facebook page NOW!