Kanye West has responded to ex-girlfriend Amber Rose's rather crude tweet about their sex life, saying: "I'm not into that kind of s**t."
It's all been kicking off between Kanye, Amber and Amber's ex Wiz Khalifa this week, after Kanye announced he was changing his album title from
Swish
to
Waves
.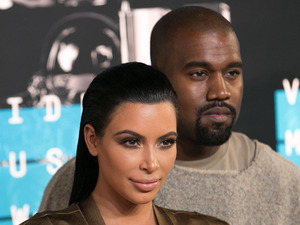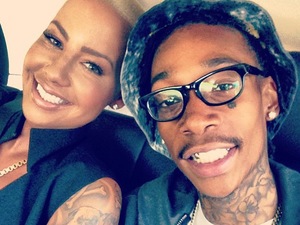 Wiz tweeted that he wasn't sure about that... and Kanye then got involved when he thought Wiz had taken aim at his wife Kim Kardashian West in a tweet reading: "Hit this kk and become yourself."
That led Kanye to go on a Twitter rant about Wiz (interspersed with compliments about his fashion sense), while name dropping Amber and then getting really personal by bringing Amber and Wiz's young son Sebastian into the mix, saying: " "I know you mad every time you look at your child that this girl got you for 18 years."
Amber then got involved with a sexually explicit tweet reading: "Awww @kanyewest are u mad I'm not around to play in ur a**hole anymore?"
Kanye has now responded to that, tweeting: "Exes can be mad but just know I never let them play with my a**… I don't do that… I stay away from that area all together. I'm not into that kind of s**t… I like pictures and videos Me and my wife got the kind of love that can turn exes into best friends."
In the end, it was all kind of for nothing, as Wiz explained his KK reference had meant weed, not Kim Kardashian.
Kanye then apologised, saying: "I'm happy that I now know that KK means weed... please excuse the confusion ... now back to #WAVES."
Amber, meanwhile, has told the
Allegedly
podcast that Kanye was wrong to bring her child into the argument, saying: "I would never talk about kids in an argument. They're innocent babies. You don't ever, ever talk about a baby, ever."