Poor Christopher Maloney - none of the Celebrity Big Brother housemates want to speak with him!
When the former
X Factor
star phoned the house yesterday, he was hung up on by
Scotty T
, Gemma Collins and Danniella Westbrook. SO rude, right?!
Well, to be fair, it's all part of a timed task!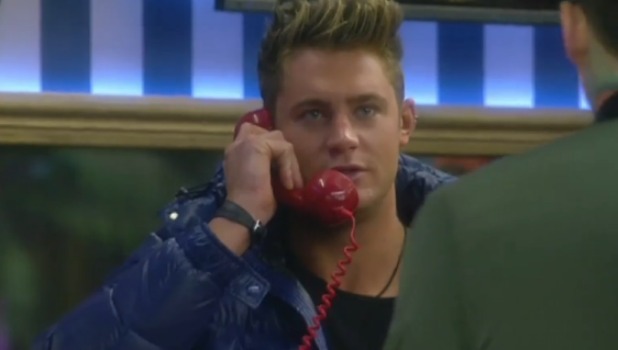 Dozens of phones have been installed in the
CBB
house and every time they ring, it could be a family member or friend on the other end.
The twist is the housemates only have a specific amount of time for all the calls, and if they talk to someone for too long and run out of call time, then they fail the shopping task.
So perhaps that's why when Christopher phoned yesterday. nobody wanted to speak with him for too long!
After all, he only left the house on Tuesday!
To be fair, they were all very polite - minus Gemma who slammed the phone down! - and told Chris they loved him and couldn't wait to speak with him properly on the other side.
Other housemates to have received calls include
Gemma Collins from Bobby Cole Norris
,
Scotty T from Vicky Pattison
and Darren Day from his wife Stephanie.
CBB
airs tonight at 9pm on Channel 5.