Celebrity Big Brother's Scotty T has received a phone call from Vicky Pattison!
The latest task sees unknown callers phoning the house and whoever answers their call has to guess their identity based on yes or no questions, before passing the phone to the person they are calling to speak with.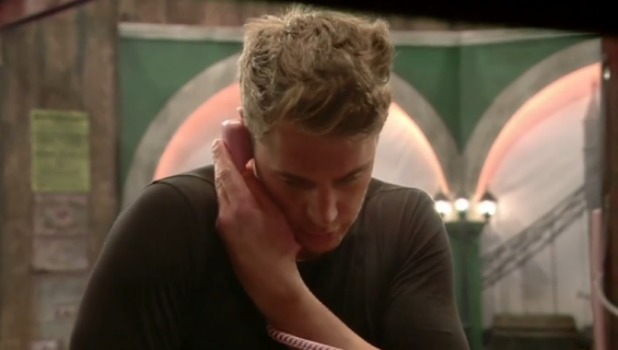 It was Tiffany Pollard who answered Vicky's call yesterday and, with the help of Scotty and the other housemates, managed to suss it was a friend of Scotty's calling from Newcastle.
When Scotty picked up the phone he looked delighted to be speaking to his
Geordie Shore
co-star Vicky, who lavished him with praise about how he's doing in the house.
"Oh babe, honestly Scott, I can't tell you, you're smashing it man. I'm so proud of you!" said Vicky.
Scotty asked if he was doing okay, but Vicky said she wasn't allowed to speak about things happening outside the house. Instead, she told him: "I'll tell you from the bottom of my heart, I'm proud of you. You are doing yourself proud and being yourself.
"Keep doing what you are doing. I was watching it the other night with [Alex] Cannon and we were howling, the things you are coming out with! Best of luck with everything."
Vicky also cheekily asked: "Are you missing Megan [McKenna]?"
Scotty replied: "A little bit, ay!"
CBB
airs tonight at 9pm on Channel 5.