Celebrity Big Brother star Darren Day came over all emotional after speaking to his wife, Stephanie Dooley, on the phone.
Currently, housemates are taking part in a new phone task that will see their relatives and different celebrities contacting the house.
If a relative is on the other end of the line, housemates must correctly identified who they are related to and how through a series of yes and no questions. If they don't the phone line will be cut off. Luckily for Darren, though, Jeremy McConnell hit the jackpot.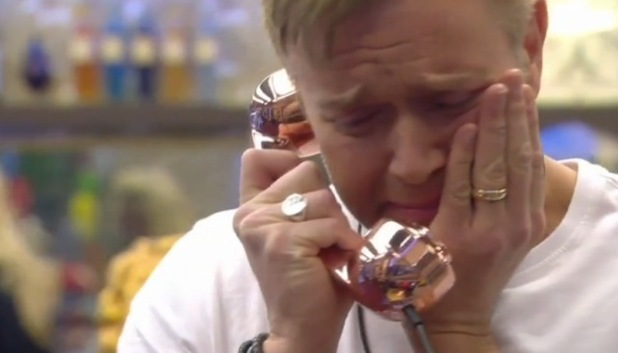 In a sneak peek video released by Channel 5, Jeremy answers the phone to hear a woman's voice at the other end.
He quickly finds out she is related to a male housemate and comes to the conclusion it must be Darren's wife after she admits she is married and her husband starred on Hollyoaks.
Accepting the phone from Jeremy, Darren soon got teary-eyed as his wife began to chat. She told him: "I miss you baby. I love you so much my darling. The kids are missing you, but we're sending all our love to you, we love you so much... to the moon and back."
"You're doing so well," Stephanie added. "We're so proud of you and I can't wait to cuddle you and just get you home."
Something tells us we're going to need to stock up on tissues while we're watching #totesemosh.
Earlier today, housemates found out about the new phone task and it's safe to say they were pretty excited. Not only can they speak to loved-ones and famous faces, they can also win luxury prizes for the house too.
On hearing about the latest task,
fans have speculated whether Stephanie Davis' boyfriend, Sam Reece, will call her or Jeremy McConnell.
Sam had been rumoured to enter the house, but Channel 5 dismissed such claims as being simply 'untrue.' Host
Emma Willis added that she thinks it would have been 'inappropriate' for Sam to go in,
but many are now wondering if the model will take part in the phone task instead.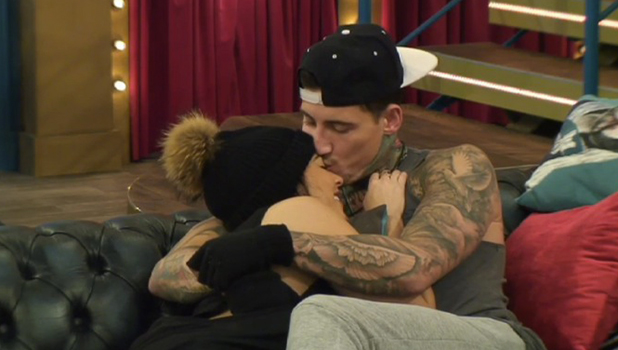 If he did, viewers would be eager to find out what he would have to say, as
Stephanie recently confessed she needs to be single
. Not only did she tell Jeremy that Sam isn't right for her anymore,
but she then kissed him in full view of cameras too.
Sam, meanwhile, has been keeping quiet on the love triangle,
but did break his silence to like a fan's tweet that read: "Don't worry Steph, @SamReece has already dumped ya."
Watch Darren receive a phone call from his wife here.For exclusive competitions and amazing prizes visit Reveal's Facebook page NOW!