Vicky Pattison has revealed Sam Reece is 'confused about his relationship with Celebrity Big Brother's Stephanie Davis, following her relationship with Jeremy McConnell on the show.
Sam and Stephanie have hit the headlines, after she has been seen flirting and kissing her housemate Jeremy onscreen. The former
Hollyoaks
star had seemed torn between the boys, admitting
she may have 'substituted Jeremy for Sam' during her time on the show,
as she needs affection.
Sam, meanwhile, withdrew his support from Stephanie on Twitter and now, as their relationship appears to breakdown, Vicky has revealed the
First Dates
star doesn't know what to do.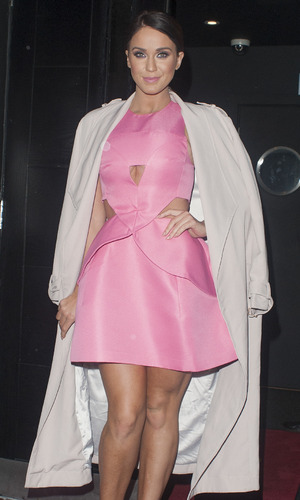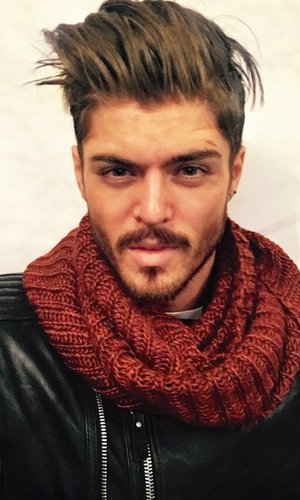 Ahead of Stephanie's
CBB
entrance, she had been gushing about Sam and has said several times she thinks she will end up marrying him to her housemates.
The pair have been dating for over a year, but fans have grown concerned for their relationship, after Steph has grown close to Jeremy in the house.
Their tactile displays led to
Sam withdrawing his support for Stephanie, leading many to believe he had publicly dumped her on Twitter
. However, he later insisted he and Stephanie are still together, he would never end a relationship over text or social media.
Sam did add, however, he wants to speak to Stephanie face-to-face when she finally leaves the
CBB
house.
Vicky, who is a friend of Sam's (the pair were romantically linked last year, but she has insisted they are just friends), recently revealed she has been speaking to the model.
Chatting with
The Mirror
, the 28-year-old said: "We have been speaking. I spoke to [Sam] the other day and I just said 'I don't want to wade in, it's none of my business, but I hope you are alright."
"He just says he is keeping a dignified silence," she continued. "He is very confused and doesn't know what to do."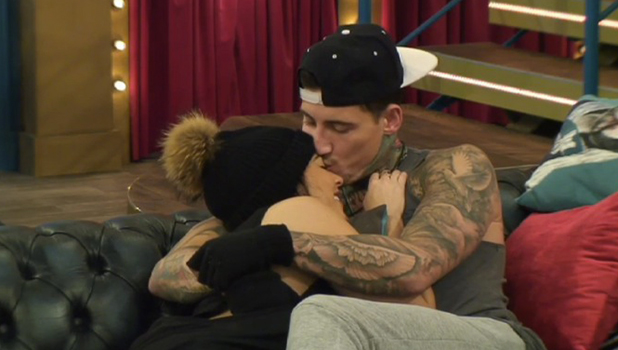 When Stephanie has been up for eviction, reports revealed that
Sam wasn't in the crowd waiting for her in case she had been voted out.
A spokesperson for Sam has put his absence down to working commitments, but Vicky is pretty sure he won't be making an appearance even if he is free.
"I don't think Sam will go up to the house when she comes out. I don't think he wants anything more to do with it," she claimed. "[Stephanie] has made his personal life public knowledge and I don't think he is necessarily like that. I feel really sorry for him."
She added: "It is their business and whatever happens, I just hope they both end up happy. But Sam in particular, because I think he has been proper mugged off."
Vicky's comments come after viewers watched Stephanie announce she needs to be single to her housemates. She later told Jeremy that Sam "isn't right for her" and she needs to sort things out with him when she leaves.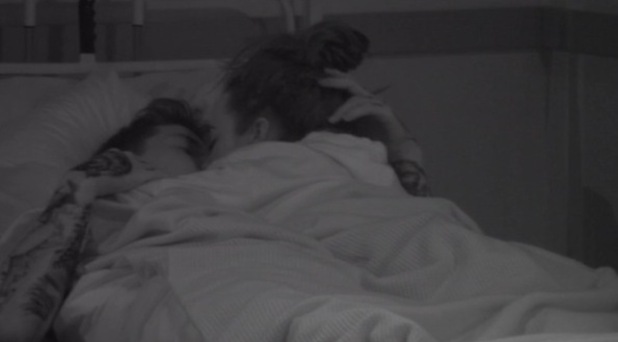 Suggesting she is done with her relationship,
Stephanie has been seen kissing Jeremy (in full view of the cameras) in new videos released by Channel 5.
She did admit: "Despite how I feel I've still been wrong in what I've done, but you don't know what it's like to be in the house, but what's done is done."
Jeremy then told her he would have her back, saying: "I'll ride with you, I don't care what you say. I'm part of you and there's no going back anymore. I have your back till the end in this. In order to keep a bond with someone you have to stay loyal to them."
Sam, meanwhile, hasn't directly commented on Stephanie saying she needs to be single.
Instead, he suggested their relationship is already over.
Sam liked a tweet that read: "Don't worry Steph, @SamReece has already dumped ya."
For exclusive competitions and amazing prizes visit Reveal's Facebook page NOW!