Former X Factor star Stacey Solomon insists: "It is important to embrace your silly side in life!"
Oh too ofter we can get bogged down with stress and the serious things in our day-to-day, that we forget to have a little bit of fun. Not Stacey.
She admits she never likes to take things too seriously and thanks to having her two boys around, Zachary and Leighton, she always has a chance to channel her inner child...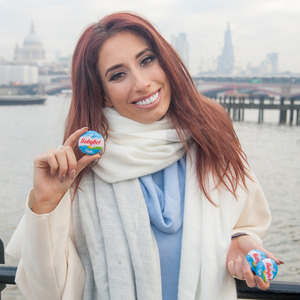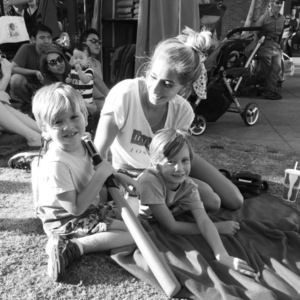 We've already passed 'Blue Monday', but some can feel like January is the year's miserable month and they're glad to see the back of it. This January, however, 26-year-old Stacey is hoping that people will be a little bit more positive about the start of year instead.
She's teamed up with Mini Babybel Light for their #BigKid campaign and exclusively told
Reveal
why she thinks it's important for us to embrace our silly sides every once in a while!
Hi Stacey! We saw the pictures of you on your pogo stick out in London for Babybel. Can you tell us a bit more about why you've teamed up?
I have teamed up with Mini Babybel Light because they have decided to do a campaign about keeping people positive throughout January. It's so lovely! It was nice to go down to the Southbank and get on a pogo stick and get all the busy commuters to join me and pogo stick into work and have a fun commute into the office, rather than just putting your head down and power walking down the road. It was a really good laugh.
Their #BigKid campaign looks a lot of fun, do you think it's important for us adults to embrace our silly side and if so how do you?
I think the most important thing in life is to embrace your silly side because if you take life too seriously it really can get you down – it's too much. Life's hard, you've got to have a laugh with it. I think the easiest way for me to do that is by hanging out with silly friends. I've got so many friends that are just stupid like me! We don't take anything really seriously. Being around younger people and being around the boys makes me feel like a child, and reminds me of how I used to feel when I was playing when I was little. I love playing with them, they really make me feel young.
What's your favourite thing to do with the boys?
Dance! We always put the speakers on and their favourite songs at the time. We dance like crazy people and then it all slows down at the end, and we have a proper chill out/ couple's dance at the end and I give them a big squeeze. I love that.
Cute! They must be back at school now after Christmas, did you have a nice break with them? How did you spend it?
Yes, they're back at school. We had a little holiday – me, my sister, my mum, my dad and my step-mum and all of our children decided to go to Florida and get some sunshine. Instead of doing Christmas presents, we did a holiday which was really lovely.
Is it nice to have a bit more time to yourself now the boys are back or do you find yourself missing them while they're at school?
A part of me always misses them when they go to school and I always think, 'Awww, I wish they could just be at home every day.' But then it comes to the holidays and you think, 'Is it over yet?' It's nice to have a balance in what I do. Sometimes I get to take them to school, pick them up from school and join in with their after school activities. Sometimes I have to be away for work. It's just finding that right balance.
Stacey Solomon is encouraging people to add some joy to their lunch with Mini Babybel Light, which is 42 calories #BigKid.
For exclusive competitions and amazing prizes visit Reveal's Facebook page NOW!