Stacey Solomon has admitted she's not exactly a pro when it comes to dating.
The former
X Factor
star may be set to front a brand new dating show,
I Lied For Love
, but chatting exclusively to
Reveal
recently, she admitted she's lacking in experience when it comes to being wined and dined by a new flame.
Having said that, she still knows exactly what kind of date she'd want a guy to plan for her and she admits she wouldn't give online dating a go. Although, according to new reports, it sounds like Stacey won't have to...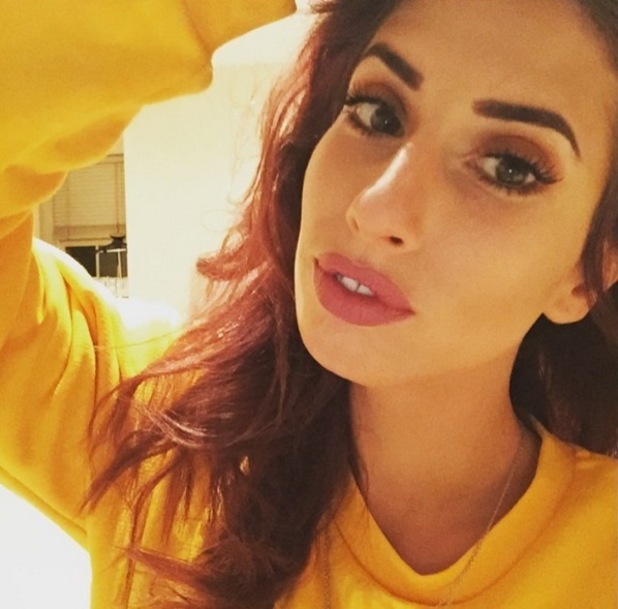 Rumour has it,
Stacey is now dating former EastEnders star Joe Swash
. Reports revealed the pair have been dating in secret for months and having her say recently,
Stacey didn't give too much away
, simply revealing: "We're having fun, spending time together and getting to know each other."
We caught up with the starlet ahead of her new romance surfacing and, at the time, Stacey was definitely keeping coy.
We asked the mum-of-two how she will be spending Valentine's Day this year and seeming to joke she wasn't looking forward to the romantic holiday, Stacey replied: "With a pitchfork! No I'm joking.. Maybe I'll buy myself some flowers and chill with the girls."
She also opened up on her history with dating and admitted she doesn't really have many stories to tell - meaning she's managed to avoid those awful disaster dates or dating mishaps! The lucky thing.
"I am a geek," she confessed. "I've not really been on any dates in my time. I had a child at eighteen and a long term partner from then up until recently, so the third person I dated was probably the first person that I went on an actual date with. I've not really got many experiences."
However, she knows exactly what sort of date would be a winner in her eyes.
Stacey told us: "A perfect date would be... easy. You know when you don't have to try hard to impress someone? You can just chill out with them and laugh for no reason, or you just find the same things funny. A perfect date is someone falling in love with you on the day that they meet you."
"I'm such a hopeless romantic!" She laughed. "I expect to meet Prince Charming and be married a week later."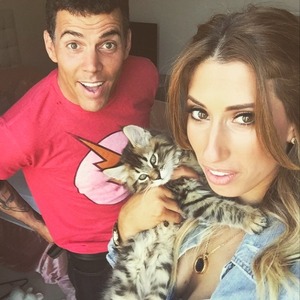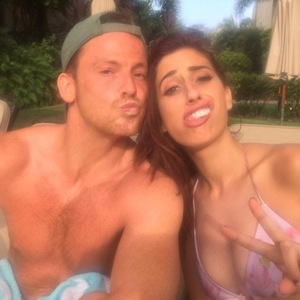 Venturing a little more into the dating world,
Stacey revealed she has filmed a pilot for a new dating show titled, I Lied For Love.
The show involves Stacey helping members of the public find love, including those who have lied about their true identities in online profiles. She will meet people who have lied online with old and fake photos and profiles, but before they actually meet the person they've been building up a rapport with online, Stacey will help to turn their lies into truths before that all-important face to face.
When we spoke with her, Stacey couldn't give too much away, but she did tease: "We're really excited about it. We're just waiting to see if we get the go ahead. Fingers crossed!"
Doing the show, Stacey has seen firsthand how online dating can sometimes be problematic, but she hasn't said it would put her off trying it herself. Personally, though, she prefers meeting people the traditional way.
She said: "Do you know what? I'm just not modern enough for online dating and that's the honest truth! I've got lots of friends on Tinder or J-Swipe or whatever and they find it really perfect as they're not the kind of people that would go up to someone in a bar or a social situation and say, 'Let's have a drink.'"
"Whereas I can't have a conversation with someone on the computer," Stacey admitted. "I find that really difficult; I feel like I can't get myself across that well. So I'm a people person.
"The show didn't put me off," she insisted. "But there are certain things that I've witnessed and I think, 'I can't believe people lie about that or hide those kind of things.' It's scary. But, people can do those kind of things face to face too. You never know who you're dealing with until you really get to know someone."
Stacey Solomon is encouraging people to add some joy to their lunch with Mini Babybel Light, which is 42 calories #BigKid.
For exclusive competitions and amazing prizes visit Reveal's Facebook page NOW!