Gillian McKeith has warned none of the Celebrity Big Brother housemates are safe...
On last night's episode, she banished
Stephanie, Scotty T, John and Tiffany to her detox clinic
, but that doesn't mean the remaining celebrities can breathe a sigh of relief.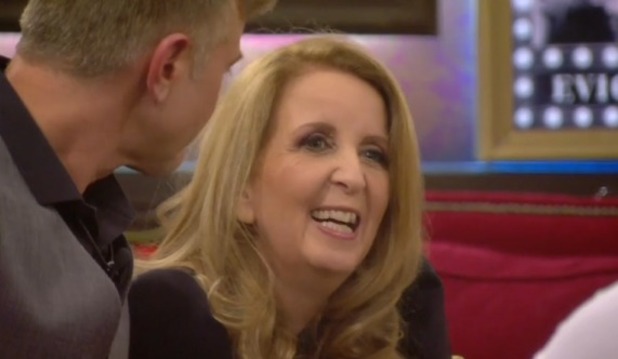 Gathering them together, she warned: "The four others went into the detox clinic because I felt they were the most toxic but it doesn't mean you are safe. If I see toxic behaviour then I might switch over. I need you to work with me on this."
She added: "The house is toxic and you would agree, I'm sure. You know I'm here because it's important that we sort out the toxicity of the house."
So everyone needs to be on their best behaviour!
Gillian entered the house during Tuesday night's live eviction episode, and quickly made herself known, sending Stephanie, Scotty T, John and Tiffany off to her detox clinic.
Explaining her reasons, she said: "Stephanie, you're emotionally toxic and septic to Jeremy. And untidy. Stephanie, your floozy days are over.
"Scotty, you party too hard, you swear too much, you brag way too much about your sexual prowess. It has to stop. Turbo d**k is going to bed by himself.
"Johnny, you are a catalyst of chaos. You are always in the middle of some argument, you're not causing the argument but you're in the middle of it, stirring.
"Tiffany, you're trying too hard to fit in and you're a sexual predator, and you started smoking again, what on earth is that about!
She added: "Gemma, honey, I wanted to pick you, but you're ill so I can't pick you tonight. I have my eye on you."
CBB
continues at 9pm on Channel 5.