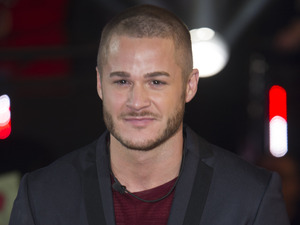 Series 16 runner-up Austin Armacost blogs the new series of Celebrity Big Brother exclusively for Reveal.
Out of the six of those housemates, I can honestly say there is one obvious housemate that is due up for eviction from simply an entertainment standpoint, and that is Christopher Maloney. I think he is a lovely guy but unfortunately I just cannot find anything about him that excited me. Great voice, good lad, nice guy - sh*t housemate.
Scotty T looks very orange this evening.
Tiffany is a lucky b*tch getting in between those two boys. Come on though Tiffany, that was not cool calling Darren out like that. He's not going to cheat! Even if he did have those feelings, I can only presume he wouldn't say it on television LOL!
John, once again mate, you have got it right. How can Stephanie be mad at a guy she only just met, who she has proclaimed "are just friends" and besdies having a boyfriend, kicks off because he snogs another girl. Once again I am completely confused by Stephanie. The more time goes on in this house the more she is proving to be unintelligent, immature and self involved.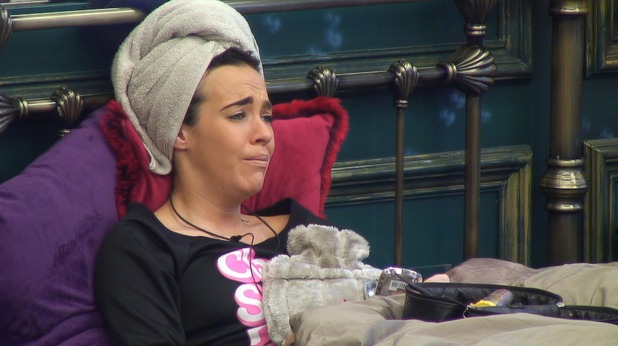 Maybe she will find some b*tch remover cream in her make-up bag. She just absolutely does my head in!
Tiffany in the Diary Room is really pleased with herself. She seems as if she would like to present herself on a silver platter to those two gentlemen. "Wet, hot, and sent me over the edge" - oh my goodness, she is gagging for it.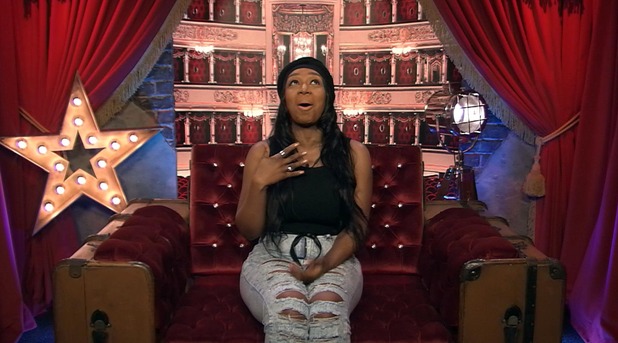 Oh Jeremy give it up mate! You just look ridiculous trying to mend a metaphorical bridge that she has said doesn't exist. You aren't with her, she has a man… END OF!
Oh this is a brilliant task! I think Big Brother should definitely incorporate more tasks in the future. It's just so great to watch from the outside the complete impossibility of these challenges.
Jeremy & Stephanie this, Jeremy & Stephanie that... OMG I am so sick of these two. Please TURN THE F*CKING RECORD. I like Jeremy on his own but she just tarnishes him with her scarlet letter.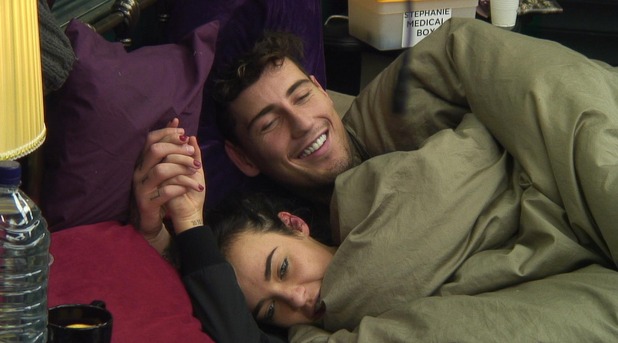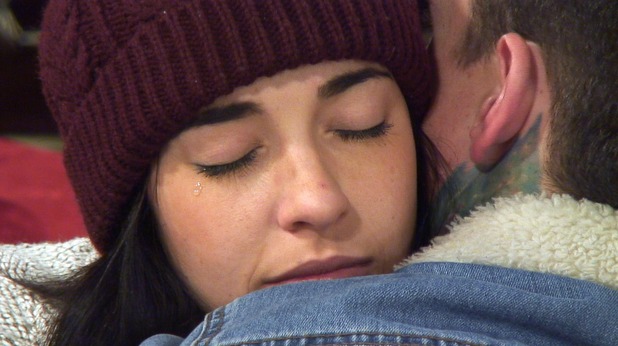 Oh YAY! I love hearing conversations between Americans and Brits about guns. Tiffany did not just ask "is that the same constitution?" Oh bless her. I am going to take a wild guess and say she did not graduate college. If she even went...
Christopher's eviction outfit, like his entire time in the house, is in one word… PLAIN.
Tiffany has an emotional meltdown after every housemate leaves. Did somebody lie to her and tell her that when housemates leave they are fed to starving lions?
They couldn't tell him enough to leave the house. Presumably, that reflects the feel of the viewing public. Mate 'GET THE F*CK OUT!" Bye.
Do you agree with my comments? Tweet me @AustinArmacost and @RevealMag with your thoughts!
Celebrity Big Brother airs nightly on Channel 5.Try Reveal's digital edition on iPhone & iPad. Subscribe now & never miss an issue!
CBB: tour the house -
Copyright: Channel 5