The new series of The Jump is back and actor and Superman star Dean Cain is one of the 12 celebrities preparing to hit the slopes.
As he commits to intensive training high in the Austrian Alps, does he have what it takes to win?
Find out what Dean had to say below: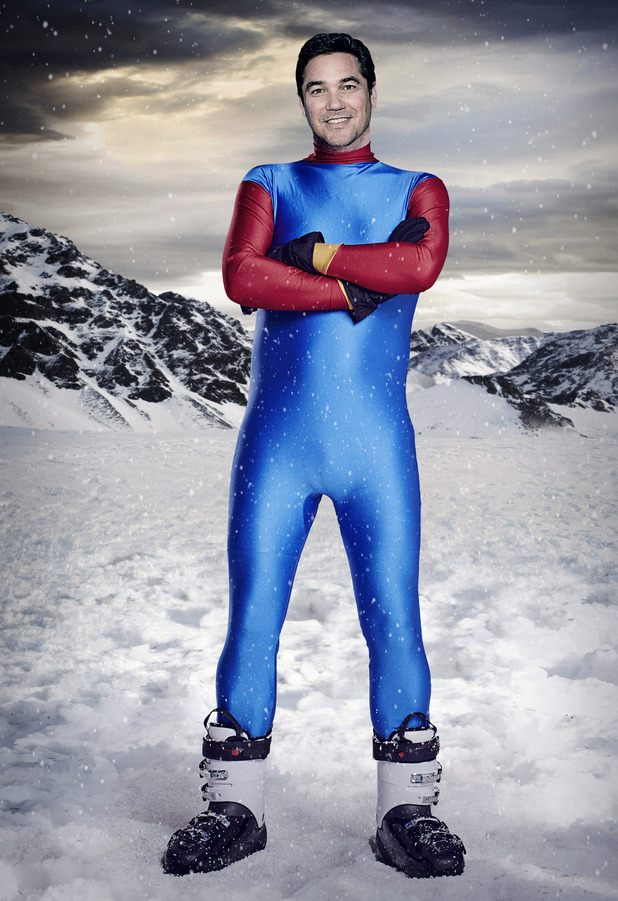 Why did you say yes to doing The Jump?
I said yes to doing The Jump because it looks like a fun and exciting challenge, and I'm looking forward to trying my hand at some new things like Skeleton and Ski Jumping! Who gets to do that?
Can you Ski?
I have skied for several years, never with any formal training or race lessons -- but I haven't been in years. However, I love the mountains and I love skiing, so this looks like it will be a blast!
What event are you most looking forward to?
I am probably most looking forward to trying 'the Jump', however, it is also the thing I'm most dreading! It's the kind of thing you watch in the Olympics and say, 'I would NEVER do that!'
Are you competitive?
I am an athlete at heart, and very competitive. After playing Superman, every time you enter a competition, it is expected that you compete well! It's just too easy to make fun of a Superman who gets beat. I know I'm a target!
Are you looking forward to living with the other competitors in Austria?
I am very excited to be in the Alps of Austria, living in a gorgeous castle with the other competitors, skiing, laughing, partying, and having a ball! Getting to meet and know the other competitors should be amazing, and at least half the fun! Hopefully we'll make some lasting friendships - these things happen when folks have to endure such suffering together (tongue firmly in cheek)!
* This interview took place before Dean arrived in Austria.
The Jump returns on Sunday 31 January at 7.30pm.Try Reveal's digital edition on iPhone & iPad. Subscribe now & never miss an issue!
The Jump full line-up