The new series of The Jump is back and TV presenter and former Westlife star Brian McFadden is one of the 12 celebrities preparing to hit the slopes.
As he commits to intensive training high in the Austrian Alps, does he have what it takes to win?
Find out what Brian had to say below: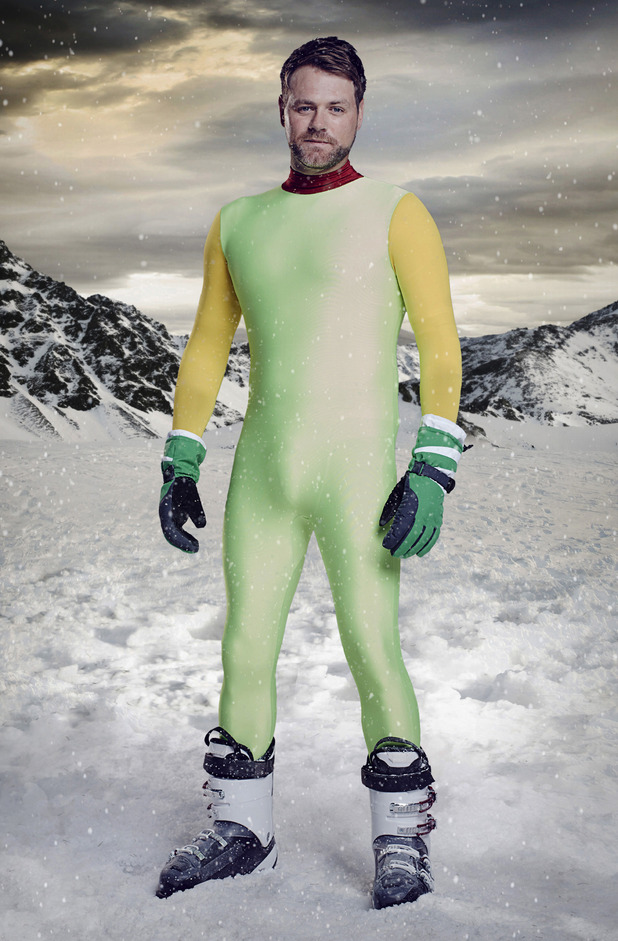 Why did you say 'yes' to doing The Jump?
I've watched it every year and it just looks really exciting and competitive. I know a few people who've done it who've said that they've had the time of their life and you've got to do it.
Can you ski?
I can ski at a very beginner level; I've been a couple of times. What I learnt though I learnt very fast so I'm a quick learner when it comes to skiing.
Which event are you most looking forward to?
The skeleton because I'm a bit of a speed freak so anything with speed and pace I'll be looking forward to.
Are you competitive?
Very. I want to win. I only entered to win it, not to come second or third. I came to win.
Have you spoken to anyone who has done The Jump before?
Yes. Mike Tindall, Stacey Solomon, Ashley Roberts, JB Gill, everyone from last year I've pretty much spoken to. I met all the guys, even Steve-O, at Mike Tindall's golf day and they all said it was the best time ever.
Do you know anyone who's taking part this year already?
I know Arg and Sarah, I've known Sarah for a long, long time.
Is there anyone in particular that you'd like to meet?
Maybe Linford Christie because he's an Olympic legend so someone like him would be good. I don't really care about beating Arg because I think we're just going to have fun.
Are you looking forward to being out in Austria and living with the other competitors?
Yeah, it should be fun. I hope there are no clashes of personalities. I'm not sure how I'll get on with Mark, we're from two very different upbringings. But once we're all together I'm sure it will be grand.
* This interview took place before Brian arrived in Austria.
The Jump returns on Sunday 31 January at 7.30pm.Try Reveal's digital edition on iPhone & iPad. Subscribe now & never miss an issue!
The Jump full line-up
Copyright: Channel 4