The new series of The Jump is back and actress, solo artist and former Girls Aloud singer Sarah Harding is one of the 12 celebrities preparing to hit the slopes.
As she commits to intensive training high in the Austrian Alps, does she have what it takes to win?
Find out what Sarah had to say below: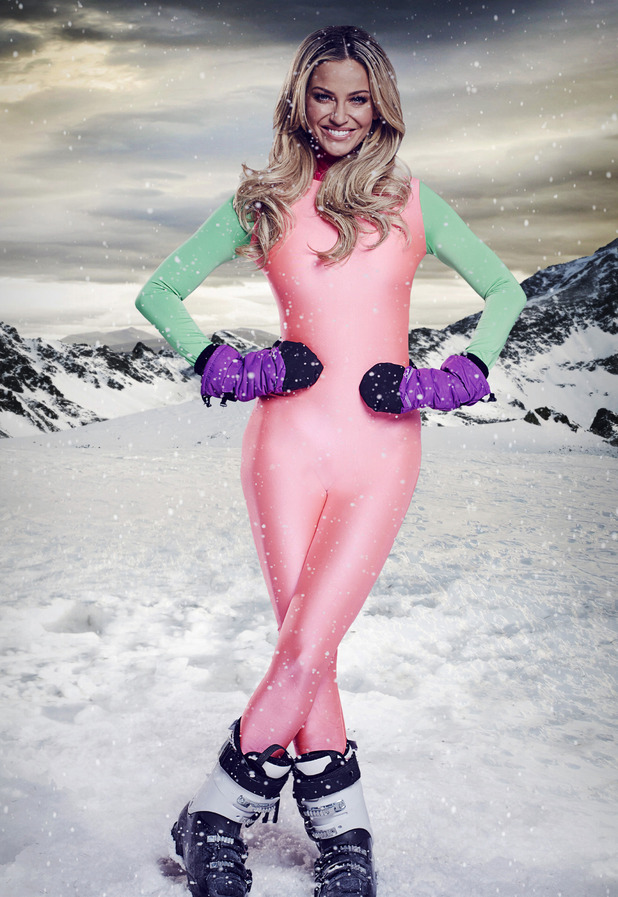 Why did you say 'yes' to doing The Jump?
I've watched the last couple of years and I really like the challenges, obviously there are a couple of disciplines that are very scary which are going to need a lot of courage. But I enjoy a challenge and it's the perfect opportunity for me to get better at skiing. I hope I do enjoy it and having been a few times with friends, it's good fun.
Can you ski?
I can ski a little bit but fingers crossed I'll get better.
Which event are you most looking forward to?
I say the skeleton now because I'm a speed freak, I'm a real adrenaline junky. I love stuff like that but I think once I'm going down head first I'll probably be cacking myself. It's probably not as easy as it looks.
Are you competitive?
I'm quite competitive yeah, but I'm going to try and not say too much.
Are you sporty?
Definitely sporty yeah. Growing up I rode horses, I learnt to play polo for a TV programme, I did
Tumble
. When I was a kid I did a bit of ice skating, and on basketball teams, netball teams I was always doing sporty things.
Have you spoken to anyone who has done The Jump before?
I know Jodie and Joey did it last year and I see them at events and stuff. Jodie said it was great fun. I also can't wait to see Davina again because she was there when Girls Aloud were born, she was our host so it will be so good to catch up again with her.
Do you know anyone else who's taking part this year already?
I know Beth from
Tumble
, she came to help me learn the vault, she gave me tips on my vaulting, so when I saw her I thought 'Oh blimey I'm done now!'. She's small, she's fit, she'll be great with control. With me I lack control. The problem with me is that my adrenaline takes over so I need to learn to control my adrenaline because I just go in like a bull in a china shop.
Are you looking forward to being out in Austria and living with the other competitors?
It's going to be a little bit like Big Brother without the cameras isn't it but more fun. I'm expecting a lot of aches and pains so as long as there's not too many stairs I'll be fine.
* This interview took place before Sarah arrived in Austria.
The Jump returns on Sunday 31 January at 7.30pm.Try Reveal's digital edition on iPhone & iPad. Subscribe now & never miss an issue!
The Jump full line-up
Copyright: Channel 4