The new series of The Jump is back and Olympic swimmer Rebecca Adlington is one of the 12 celebrities preparing to hit the slopes.
As she commits to an intensive training high in the Austrian Alps, does she have what it takes to win?
Find out what Rebecca had to say below: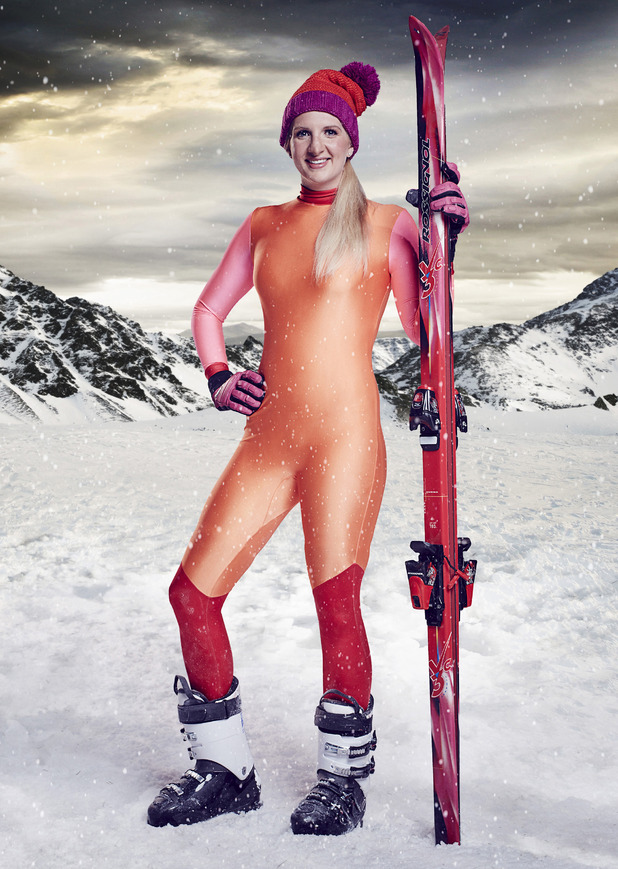 Why did you say 'yes' to doing The Jump?
I've never been allowed to ski because of swimming, it's always been too risky. Having watched it last year and seeing Joey and people who are non-skiers do it and love it made me want to do it. I've always wanted to be able to ski, go on a ski holiday, be in chalet and hit the slopes every day. I'm looking forward to a new challenge, learning something new.
Which event are you most looking forward to?
The one event I'm most looking forward to is slalom. It's proper skiing and also has skills that I could use if I went on holiday again after.
Are you competitive?
Yes, of course. I'm not as competitive as everyone imagines, I'm a cautious competitive person. Some people just throw themselves at everything without any fear but I think the inner sportswoman definitely will come out a little bit and I just want to do well.
Have you spoken to anyone who has done The Jump before?
I've spoken to Joey, I saw him at The Pride of Britain Awards and said to him 'how did you find The Jump?' he just said it was amazing and that he loved it. Joey couldn't' say enough good things about it.
Do you know anyone else who's taking part already?
I know Beth to chat to, I've met Brian before and know him to say hello to.
Are you looking forward to being out in Austria and living with the other competitors?
I'm really looking forward to that. I've been in that situation before where you've lived with other people in a sense but it was really nice getting to know the other people. I think as well, especially for me and Beth, we're used to being in a village environment for things like the Olympics and that's when you really bond as a team and when funny things happen. I think that's what I'm looking forward to being back in the village environment. Having now retired I don't get that anymore so it will be nice to bond with the others.
* This interview took place before Rebecca arrived in Austria.
The Jump returns on Sunday 31 January at 7.30pm.Try Reveal's digital edition on iPhone & iPad. Subscribe now & never miss an issue!
The Jump full line-up
Copyright: Channel 4