The new series of The Jump is back and Made In Chelsea star Mark-Francis Vandelli is one of the 12 celebrities preparing to hit the slopes.
As he commits to intensive training high in the Austrian Alps, does he have what it takes to win?
Find out what Mark-Francis had to say below: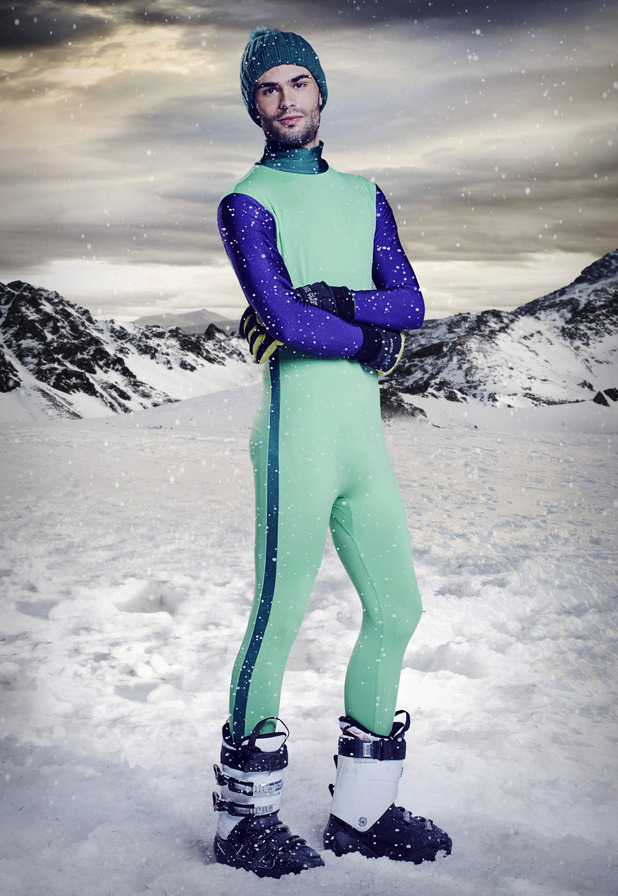 Why did you say 'yes' to doing The Jump?
I went a school where I spent half of my year in Knightsbridge and half in Switzerland and my parents would never let me ski when I was in Switzerland because they were too afraid that I would hurt myself. They always hated the mountains, hated the snow, they hate the cold and so that rubbed off on me to a degree. I do go skiing every year but my skiing consists of sitting at the top of the mountain drinking, eating and tanning so I thought that maybe this is the opportunity to really give skiing a shot. Since everyone I know skis so well perhaps it's time for me to actually try getting on the snow rather than just on the sunbed.
Which event are you most looking forward to?
I have no idea what the events are and I don't want to know. All I know is that I'm going to learn to ski.
Are you competitive?
Of course I'm competitive, everyone's competitive, especially when you're in a competition that's being televised. That is something that will no doubt come to air and fruition once I'm in Austria.
Are you sporty?
Not in the slightest. The most sport I do is picking up a glass of champagne.
Have you spoken to anyone who has done The Jump before?
I have not. I really don't want to know anything about it because otherwise I know I just won't do it.
Are you looking forward to being out in Austria and living with the other competitors?
To be perfectly frank I've not really given this too much thought, all I've really considered thus far is that I'm going to learn to ski and it's going to be a crazy experience which is something that I should try and embrace whole heartedly.
* This interview took place before Mark-Francis arrived in Austria.
The Jump returns on Sunday 31 January at 7.30pm.Try Reveal's digital edition on iPhone & iPad. Subscribe now & never miss an issue!
The Jump full line-up
Copyright: Channel 4