Gillian McKeith has been trending on Twitter after being revealed as tonight's mystery Celebrity Big Brother guest… but not everyone is happy it seems.
When host
Emma Willis announced a special houseguest
would be appearing on Tuesday, the rumour mill went into overdrive with suggestions including Stephanie Davis' boyfriend Sam Reece, White Dee or even
X Factor
judge Nick Grimshaw!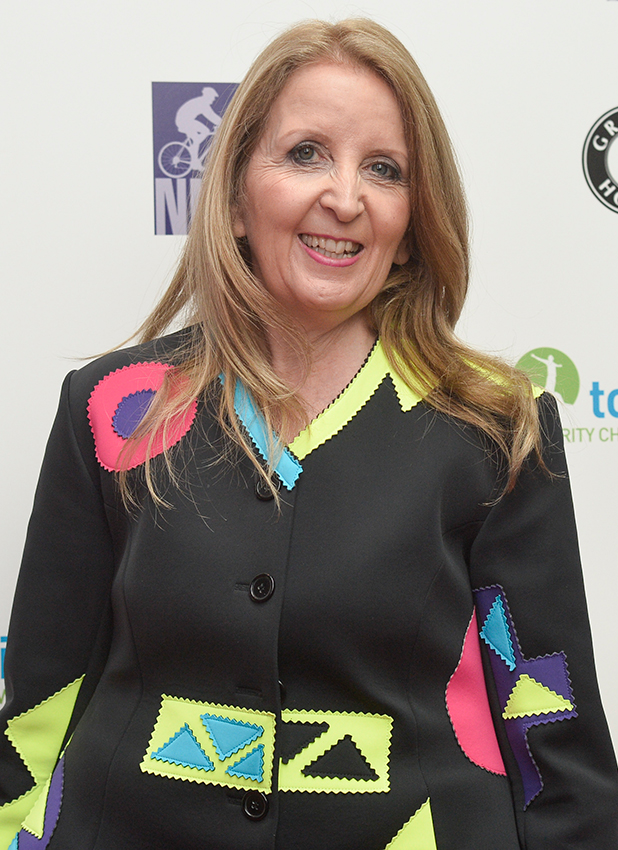 But the speculation ended today with Channel 5 confirming it's former
I'm A Celebrity
contestant and
TV nutritionist Gillian, famous for examining people's poo
in her show
You Are What You Eat
.
And now the viewers are speaking!
Quite a few couldn't help expressing their disappointment at the choice, after all the anticipation that had been building over the last few days.
There's me getting all excited about the new celeb entering the house for Channel 5 to tell me it's bloody Gillian mckeith?! Yeah buzzing

— Demi Simmonds (@demisimmonds) January 26, 2016
I don't get why they're sending Gillian Mckeith in big brother, what is she going to do apart from tell them all they are what they eat?

— EL (@el_cartlidge) January 26, 2016
What an anticlimax that Gillian McKeith is going into #CBB

— Chatterbox Clara (@ClaraCaslin) January 26, 2016
Gillian mckeith, whyyyyyyy? #cbb is so good this year and it's about to be ruined

— Trap Queen (@Laurenhy_) January 26, 2016
Gillian McKeith going in the BB house tonight. I can't contain my excitement #CBB

— Sarah Chapman (@sarahchaps21) January 26, 2016
Seriously ???? Gillian McKeith is the new housemate . And to think I was excited ... #cbb https://t.co/EEisQMBIDT

— Suzie Gleeson (@AllThingsSuzie) January 26, 2016
That being said, there are the others who reckon Gillian will make TV gold, perhaps remembering her antics on
I'm A Celeb
!
I can't wait for big brother tonight Gillian McKeith is bloody brilliant

— emily horton (@emilyhortonxx) January 26, 2016
Gillian McKeith into the CBB house this is going to be so funny!!!!

— RVK (@rachaelkirky) January 26, 2016
And the ones who were really hoping to see Stephanie's boyfriend Sam at some stage (even if he's denied entering the house):
When you thought you was getting Sam Reece but end up with Gillian Mckeith #cbb pic.twitter.com/Q9AYr3NBzO

— Laura Anderson (@__lOls) January 26, 2016
O k so y is Gillian Mckeith entering the house and not Sam Reece lol how boooooring #cbb

— Sophie Kettle (@SophieKettle_) January 26, 2016
Gillian mckeith going in cbb tonight not Sam Reece :(

— lizzie (@x_lizzieturner) January 26, 2016
Gillian Mckeith to join big brother tonight, how boring, get sam reece in #CBB

— Gaz_ (@GaryVann93) January 26, 2016