Stephanie Davis is rumoured to be eyeing up a music career when she leaves the Celebrity Big Brother house and, judging from the videos on her YouTube channel, she's certainly got talent.
Although we knew that already, given she got her big break in the Andrew Lloyd Webber BBC talent competition
Over The Rainbow
in 2010 which searched for a new Dorothy to star in a stage production of
The Wizard of Oz
.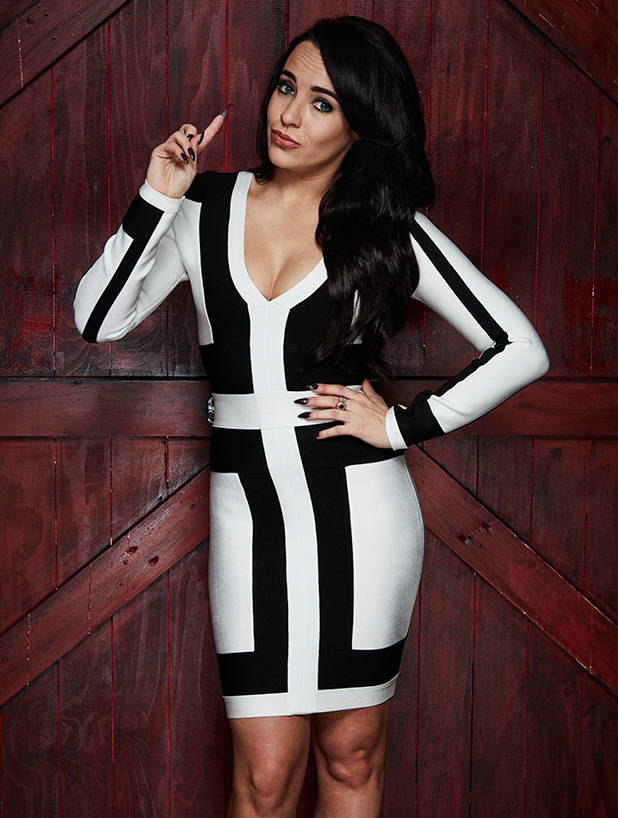 Strangely enough, she was mentored by John Partridge, who is currently in the
CBB
house with her!
Today, the actress' official Twitter account shared a link to a video on her YouTube channel (@Missstephieann) showing Stephanie playing the piano while singing a song called 'Big Girl'.
The caption read: "1st draft of one of Stephanie's songs from a couple of years ago. Hope you like it."
Stephanie's own message on the video, posted 12 July 2014, read: "Song I wrote today. Let me. Know what you think xxx enjoy xx
Well, we like it!
Stephanie started singing at the age of six and has said she would like to pursue a singing career. The bio on her Twitter account reads: "Write, Sing, Play, Live and Breathe music."
She showed off her talents during the
CBB
talent show earlier this series, channelling her inner Amy Winehouse and winning plaudits on Twitter for her singing voice - and her dancing skills.
I rate Stephanie even more after that Amy Winehouse performance #CBB

— Lit Godmother (@j0annaolive) January 10, 2016
The #CBBUK episode was already on YouTube & got to see Stephanie's Amy Winehouse impression to Valerie & she did great!!! Loved it!!!

— Taylor✌️ (@akatswizzleee) January 10, 2016
Megan and Stephanie are better at singing than past #CBB housemates who r actually 'famous' for singing

— Sarah Greenwood (@SwezG) January 10, 2016
I love @Stephdavis77. She's a sweet girl regardless of the current drama and she KILLED the singing and dancing! https://t.co/O4QQPeD0tt

— Begley (@NXS2K13) January 17, 2016
@Stephdavis77 was really good at singing that song and loved the part to #amy #CBB

— Cara (@Cara_lennon94) January 10, 2016
@bbuk I hope @Stephdavis77 is singing in the task I love her voice she is amazing

— ShannonMarie (@Shannon4Niall) January 10, 2016
@bbuk you should av a singing contest @Stephdavis77 will win it I'd forgotten how much talent she has from her days on over the rainbow

— sacha clegg (@coccoanais) January 21, 2016
Omg Steph killed it once again like always when she is Singing! I love her @Stephdavis77 xxx

— VOTE FOR STEPH (@voteforstephCBB) January 10, 2016