Stephanie Davis is finding it hard to forgive Jeremy McConnell for kissing Celebrity Big Brother housemate Tiffany Pollard in a game of truth or dare.
The former
Hollyoaks
actress, 22, gave model
Jeremy the cold shoulder
on last night's episode, after learning
he'd snogged Tiffany after the masquerade ball
while she'd been bed sick - but
Jez pointed out Stephanie has a boyfriend
and he was tired of it being one rule for her, another for him.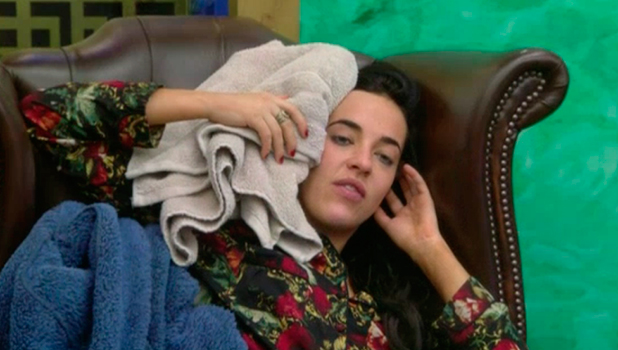 A clip played on
Bit On The Side
showed the aftermath of that kiss, with Stephanie telling Scotty T she was still annoyed about it.
"It was just a game," said Scotty.
"I know but I wouldn't do that to him," said Steph, "so I feel like a f**king mug now."
"Well, you're not going out with him so how can he not do it to you?"
"I know but I've said on TV how much I like Jez, put it all on the line, and the one night he knows I'm not well, really not well, he comes to wake me up to tell me he's necked on. And he wouldn't tell me for ages, I said spit it out, what is it? Then he said, 'Can I spoon you?' No, you can f**k off. I feel like a right d**k. Game or not."
Oh dear...
Jeremy's made no secret of the fact he has feelings for Stephanie that extend beyond friendship, but the sticky point is her relationship with Sam Reece in the outside world.
CBB
continues tonight at 9pm on Channel 5.