Stephanie Davis was arguably the more famous half of the couple when she entered the Celebrity Big Brother house, but now boyfriend Sam Reece has eclipsed her in terms of Twitter followers.
As of Tuesday morning (26 January),
former Hollyoaks star Stephanie
had 162,000 followers, while Sam was on 195,000.
Who would have guessed?!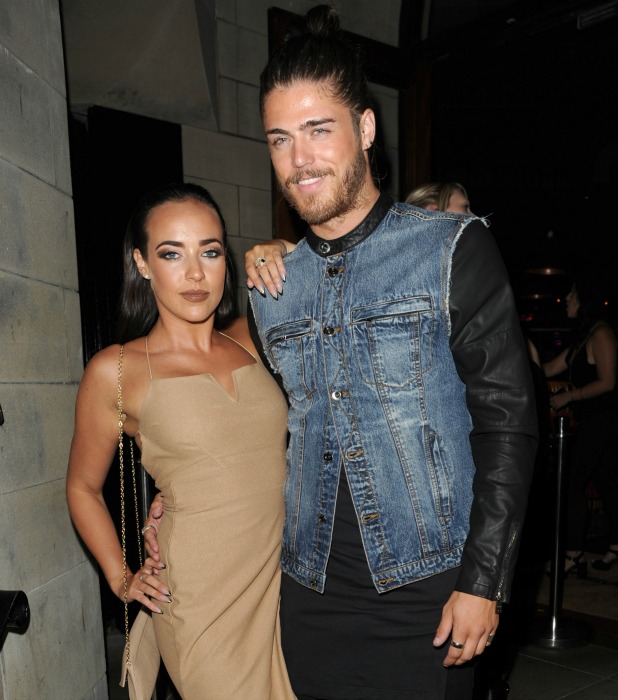 Model Sam, who has appeared in
First Dates
, has been in the headlines just as much as Stephanie has over the past three weeks, despite not setting foot in the
CBB
house and rarely speaking about anything going on in there.
It's all because of
Stephanie's flirtations with housemate Jeremy McConnell,
that have included 'I love yous' being exchanged, a kiss, and plenty of hugs and cuddling.
Sam was initially Stephanie's biggest champion on Twitter, but that all changed on 11 January when he tweeted that he was withdrawing his support from her.
Of course, that led to
speculation she'd just been publicly dumped,
but Sam was quick to say: "I would like to clarify that Stephanie and I continue to remain a couple irrespective of comments on social media surrounding our relationship saying that I've 'dumped' her as she still remains in the house.
"Monday's comment was me withdrawing my support via social media for the time being. I will be talking to her when she leaves the Big Brother house. I would never end a relationship over text or social media. I want to talk to Steph face to face."
Since then, he hasn't directly mentioned either Stephanie or Jeremy, although he has been watching the show as he's tweeted about other housemates.
Over the weekend, however, he
broke his silence about Steph (kind of)
to dismiss one Twitter follower's idea that he and Stephanie had planned her flirtations to bring them both extra publicity.
Responding, Sam said: "I find it very disrespectful the fact you think I would set something like that up.. Come on love!!"
CBB
continues tonight at 9pm on Channel 5.