CBB's Stephanie Davis has just told Jeremy McConnell that she LOVES him, and he's told her that she's girlfriend material.
Yes. Loves him!
WHAT DOES THIS MEAN??
Love as in actual, actual romantic love? Love as in friendship love and best pals? We're just a tad confused!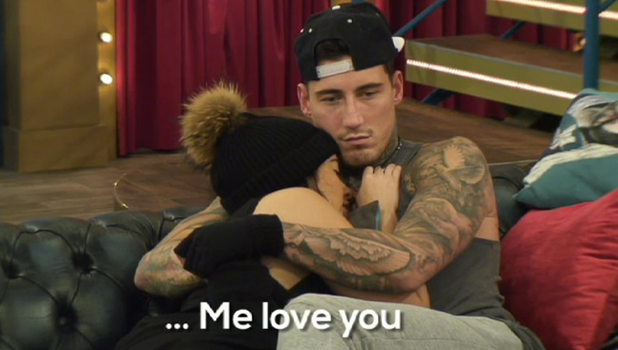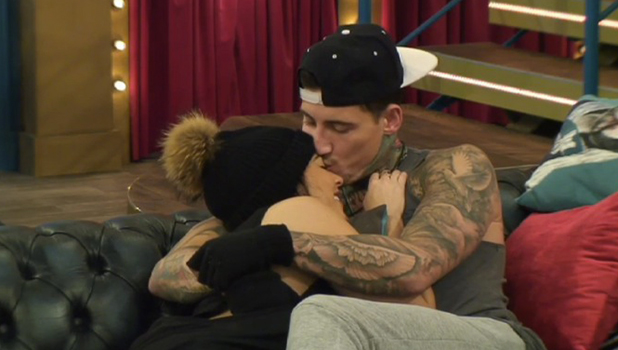 It happened in the house yesterday, while Stephanie was snuggling up to Jeremy on the sofa. She whispered, "I love you," but Jeremy didn't hear so she repeated, "Me love you."
He replied: "I love you too." And then kissed her on the head and forehead.
Of course, it could totally just be friendship love. We all say 'love you' to our friends at times, right? And we're pretty sure half the house have confessed their love for each other in the past two weeks.
Jeremy went on to laugh: "Jezza coming from Dublin. Finding the craic and being fun like. I didn't even think of you in that way when I first met you. You know when someone is off limits, they are off limits. I thought with Megan being single... I remember saying to you, 'What do you think about me and Megan?'"
"You are the complete opposites aren't you?" replied Stephanie.
"She's a cool girl she's just not my type," he answered.
"It would never be girlfriend material, would it?"
"You're girlfriend material. Like a bloke with t*ts."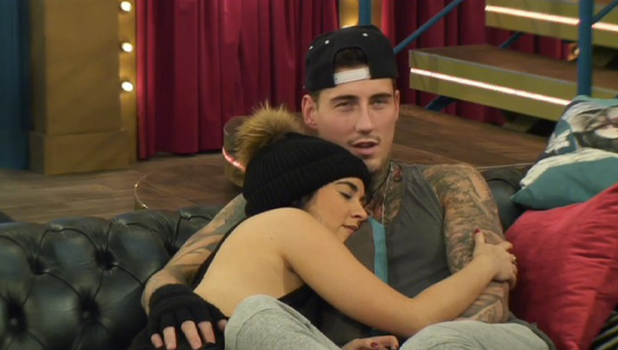 Jez has made no secret of the fact his feelings for Stephanie
extend beyond friendship. Last week, he told her: "You fall in love in a slightly weird place and have a connection with people. It's good to take that home with you. It makes you strong. It's something you'll never do again.
"We will look back on this and I'll think I fell in love on TV with a bird. Regardless of what anyone says, that's what happened with me, anyway. It's another chapter in my life."
The tricky thing is
Stephanie has been dating model Sam Reece
for the past year, and on last night's episode she even admitted she'd been expecting a marriage proposal.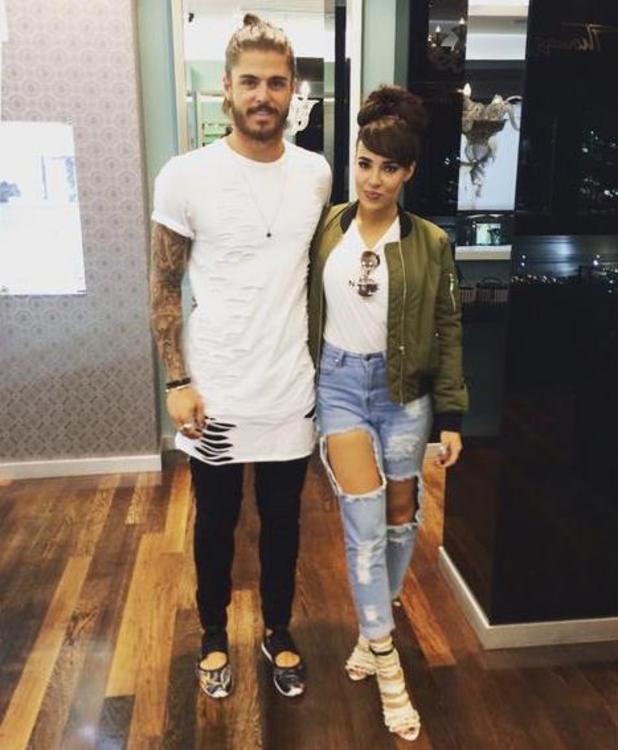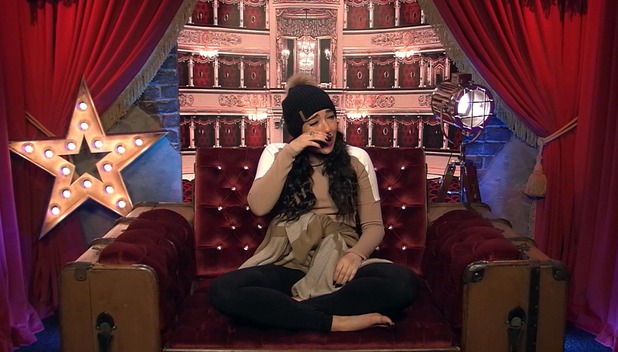 She has spoken about him frequently in the house, saying she misses him and loves him and wants to marry him, and even suggesting perhaps she
used Jez as a substitute for Sam
because she missed him so much.
"I've just realised everything," she said. "I've missed Sam so much that I've had to block him out completely. Maybe I've substituted Jez for Sam as I've missed the contact.
"I don't want to look like a tease, it's not like that, I think the world of Jez."
Sam hasn't really said anything about the
Stephanie / Jeremy situation since 11 January when he withdrew his support
from Stephanie on Twitter but insisted they remain a couple. Yesterday, he did hit out at the suggestion
he and Stephanie had planned her flirtations for publicity
, calling it "disrespectful."
Needless to say,
CBB
fans have been having their say on the latest L bomb...
@bbuk @Stephdavis77 @JezzaMcConnell Can't help it, I just love these two... Theyr lovely together!!

— Becki Louise. (@Ouap14) January 25, 2016
@bbuk @Stephdavis77 @JezzaMcConnell poor @SamReece - having to watch this

— Dawn deedee (@desertgold2) January 25, 2016
@bbuk @Stephdavis77 @JezzaMcConnell get her out this is the most awkward situation to watch. Is she for real??

— adele ewing (@adeleewing) January 25, 2016
@bbuk @Stephdavis77 @JezzaMcconnell he's as much to blame as steph knows she has bfriend should back off #theydeserveeachother #joke

— Jan Adams (@lagerlout69) January 25, 2016