Celebrity Big Brother's Stephanie Davis has admitted she thought boyfriend Sam Reece was getting ready to propose… but now now she thinks she's messed everything up.
The former
Hollyoaks
actress, 22, told housemates on last night's episode that she felt her relationship with Sam had been heading towards marriage but after her behaviour in the house she's just not sure anymore.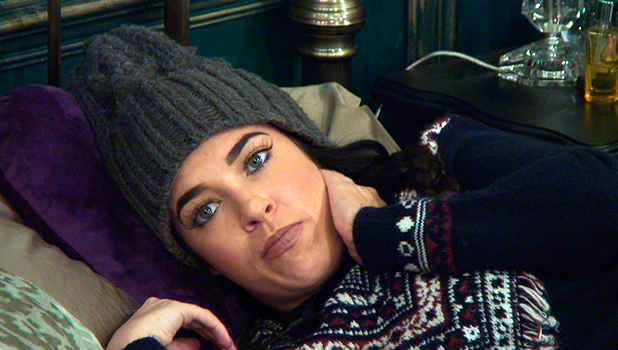 Stephanie kissed housemate Jeremy
and has spent the past two weeks cuddling up with him in bed and telling him how much she likes him.
Yesterday, she said: "A year. It felt like it had been forever before I came in here, like there was nothing before him. It's all f**ked up now though but hopefully it will be alright. Everything was so simple before this and everything was perfect in my life. I was literally thinking I would be getting a ring soon."
On last night's episode, viewers also saw Stephanie lying in bed with Jeremy. He seemed to be kissing her neck and the side of her face until she stopped it by getting out of bed.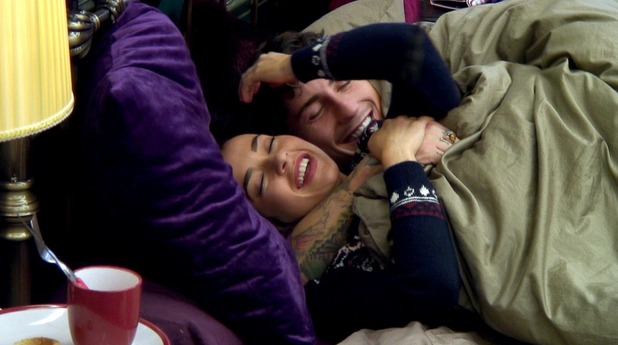 Several housemates have told
Stephanie and Jeremy to cool down their friendship
. Gemma Collins called Steph a "disgrace" for kissing him while she has a boyfriend, while
Scotty T and Megan McKenna both advised the pair to back away
from each other.
A couple of times it's seemed like Jez may just do that, but then he changes his mind.
On last night's episode, however, he definitely seemed a tad frustrated at the very end, when
he accused Stephanie of being angry with him for kissing Tiffany Pollard
in a game of truth or dare.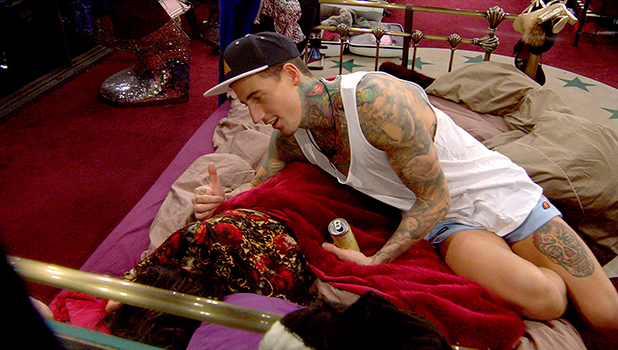 After she declined to speak with him, he said: "I'm seriously just done. The embarrassment. You're allowed to play me like a fool when you have a boyfriend, and I'm not allowed to have a game with the lads?! One rule for you and one rule for me. It's just ridiculous."
Of course, this being
CBB
, plenty of viewers took to Twitter to share their thoughts:
On the ring:
Stephanie thinks she'll be getting a ring soon? FairPlay, I'd put a ring on someone that is getting kissed and spooned by another guy

— Lord Sam Fernley (@Ferntrees) January 25, 2016
I think stephanie can kiss goodbye to the ring that she thinks she's getting soon #cbb #cbbstephanie

— kelly chapman (@chappersX) January 25, 2016
Stephanie better just evaporate those dreams of getting a ring because it's not happening #CBB

— Suki (@Char__Char) January 25, 2016
On Jeremy kissing Tiffany:
Stephanie crying over Jeremy and Tiffany kissing is stupid.... Don't you have a "boyfriend" outside the house. She needs to go!

— QB (@hiphopsongs0) January 26, 2016
How Stephanie can be angry at Jeremy is beyond me #cbb

— Javairia Khan (@JavairiaKhan) January 26, 2016
Stephanie mad at Jeremy for truth or dare is a joke. #CBB

— NolaChick (@TheNolaChick) January 26, 2016
On Team Stephanie:
Really like @Stephdavis77 she's a girl

— Chloe Whëate (@ChloeLizWheate) January 26, 2016
Steph's a nice girl in a bad situation, can't believe how much ppl are getting on her nut! Head high @Stephdavis77 #CBB

— Donna Gascoigne (@donna_gas) January 26, 2016
I actually feel really sorry for Stephanie #CBB

— Jack McAuliffe (@JackMcAuliffe2) January 25, 2016