Scotty T has again warned his Celebrity Big Brother housemate Jeremy McConnell to back away from Stephanie Davis.
The
Geordie Shore
has already told Jeremy to be careful, as he knows Jeremy has feelings for Stephanie but she's got a boyfriend back in the real world, mdoel Sam Reece.
In tonight's episode, we'll see Scotty, Jeremy and Christopher Maloney talking in the garden about Jeremy and Stephanie's friendship.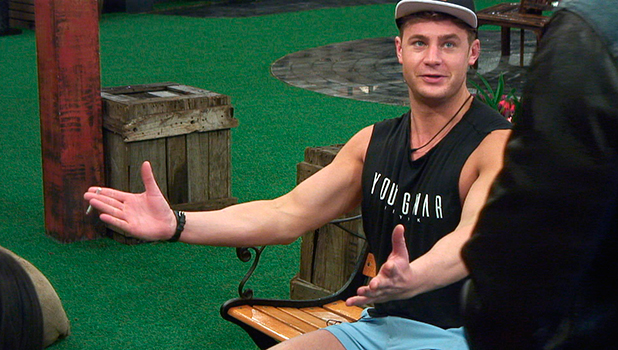 Scotty T comments: "You're all over her every minute of the day!"
Jeremy confirms he has feelings for Stephanie, which we already know as he's told Stephanie he loves her, but Scotty and Christopher both tell him to back off.
Scotty previously said he
wasn't too happy with the whole Jeremy / Stephanie situation
: that Jeremy had feelings for her and she has a boyfriend whom she's said she wants to marry.
He had said: "I'm pretty gutted for Jeremy; he's been different these last few days, as he likes Steph. They've been sneaking about kissing each other, she has a boyfriend and it's bang out of order. He's confused about it and it's bothering me as he's my mate."
In tonight's episode, we'll also see
Stephanie become angry
after Jeremy kisses Tiffany Pollard in a game of truth or dare, prompting
Jeremy to say he's annoyed there is one rule for him and another for her.
Tonight, Monday 25th January 9pm on Channel 5