Celebrity Big Brother's Tiffany Pollard has upset Darren Day by asking if he's ever fantasised about cheating on his wife.
In scenes to air on tonight's episode, we'll see Tiffany putting the question to Darren after the masquerade ball (to which she wasn't invited).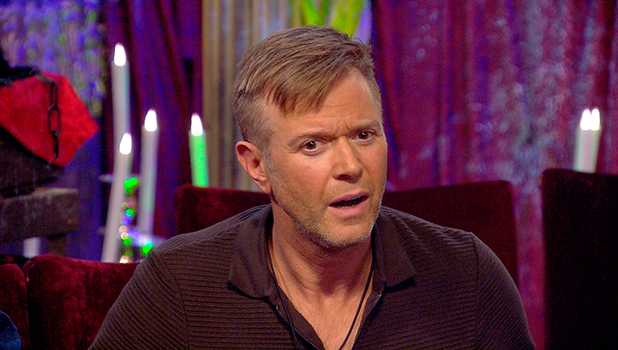 Tiffany's made no secret of the fact she rather likes Mr Day, but he's told her firmly yet kindly that he's very much a one-woman man and devoted to his wife Stephanie Dooley Day.
Darren tells Tiff: "God's honest absolute truth, never. If you knew about
Darren Day
ten years ago, you'll never believe it. I'm proper reformed."
But he later tells Danniella that Tiffany's question has upset him.
On last night's show, viewers saw
Tiffany taking Darren to one side to confess her admiration for him
, saying he was sexy and masculine.
She told him: "Darren, I have to admit something to you. I don't mean any harm but you're such a nice man. You're such a force in here. I would never want you to mention this to anybody else but you're so sexy. I try to deny it though but you're so masculine in your looks and the way you just speak and everything about you.
"I just think you're amazing, you really are I would never want to say anything disrespectful. and I don't mean it in a bad way, I would be lying if I said I didn't think of you in those ways, but it's nothing I want you to worry about. I'll leave it like that. I don't want things to get weird or you to avoid me, or any of the other girls to find out because they think I should know better."
Darren replied: "You know I'm happily married. And that is flattering. I am 47 and look in the mirror and see an old man! I am flattered but you know I'm happily married and there's only one woman for me and that's my wife."
His wife Stephanie has been supporting him on Twitter. They celebrate their nine-year wedding anniversary in May.
Tonight, Monday 25th January 9pm on Channel 5