Big Brother is SO mean sometimes!
The housemates were thrown a big masquerade ball in the
Celebrity Big Brother
overnight to
celebrate the end of the immunity task
… but in a horribly cruel task, the three celebrities who won immunity had to DISINVITE a fellow housemate!
How mean is that?!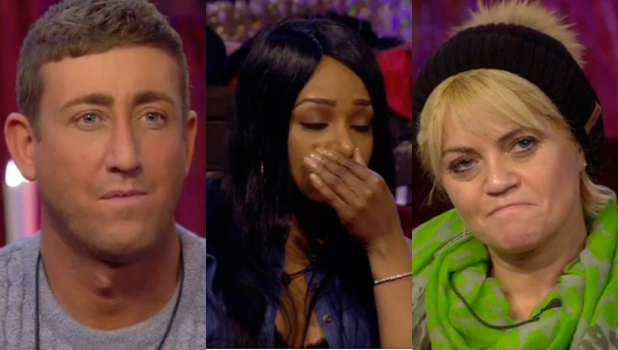 Over the weekend,
Gemma Collins
, Stephanie Davis and Darren Day all won immunity from the next eviction… and each had to choose a housemate not to be included.
All three of them opted for housemates who were feeling poorly, saying they probably wouldn't mind skipping the festivities.
Gemma: "Christopher, just because obviously you were throwing up so much I don't actually think you will be up for a party, honey."
Stephanie: "Tiffany, because she hasn't been well, like me, and we could do with an early night."
Darren: "Danni, purely because she hasn't been feeling well all day today and I know she wont be bothered she's not coming to the party for that reason but I love her dearly."
So while everyone else partied away, those three had to stay away.
So harsh.