Ofcom received 165 complaints in regards to Saturday night's episode of Celebrity Big Brother.
The episode saw
Stephanie Davis
left embarrassed and humiliated over a pair of dirty knickers.
In a statement to
Metro online
, broadcasting regulator Ofcom said: "We received 165 complaints about Saturday's programme. We will assess these complaints before deciding whether or not to investigate."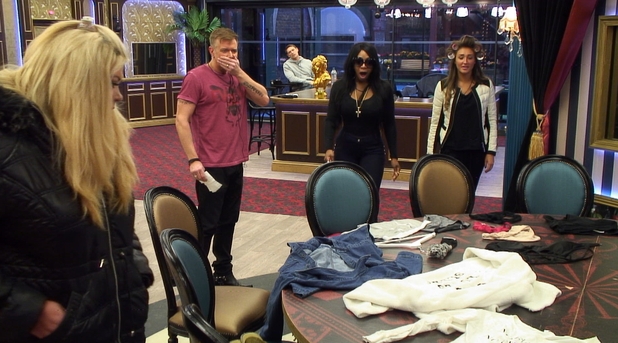 In the episode, John Partridge, Darren Day and Christopher Maloney were sorting out a pile of dirty laundry, which they laid out on the large table in the living room.
They then discovered, what John described as "pigeon sh*t", in a pair of red knickers. It was of course, vaginal discharge.
John ran into the bedroom saying he needed to "name and shame" and told everyone what he had found.
After John told Gemma Collins, Danniella Westbrook and Megan McKenna in the bedroom that there was "red knickers with pigeon sh*t in the gusset", the girls denied it was theirs.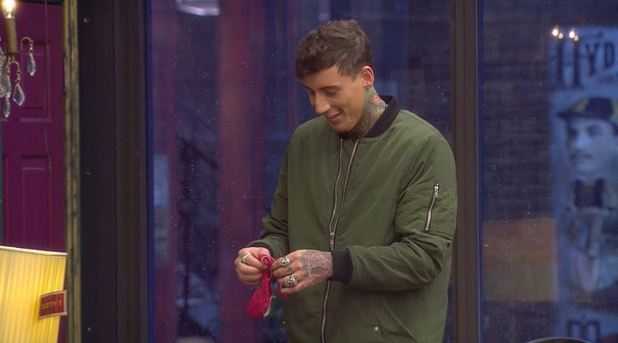 Danniella whispered that it belonged to Steph, while Gemma said: "Jeremy will probably wash 'em for her. He's a mug mate."
Soon enough, a hunt was on in the house to find out who the red knickers belonged to.
As housemates made their way to the living room to see the dirty laundry, Megan came up to the table, saying "whoever's that is that's not fair leaving that on there. They shouldn't be left like that though, that's rank," before covering it up.
Despite denying they belonged to her at first, Steph soon admitted that they were actually her knickers.
But later on, addressing the group, she said in the kitchen: "Can I just say something, anyone who's asking about the red knickers, yeah they're mine. And you can all laugh but... not that I have to share this with you but I've been having problems down there."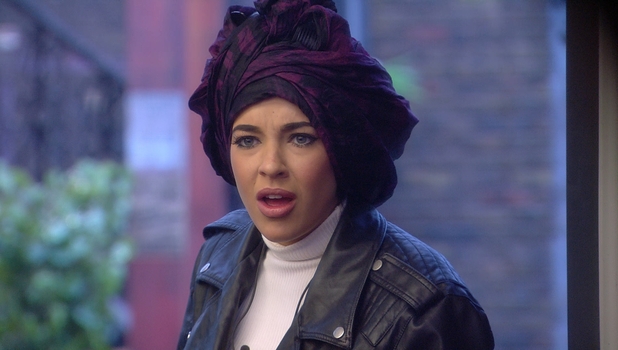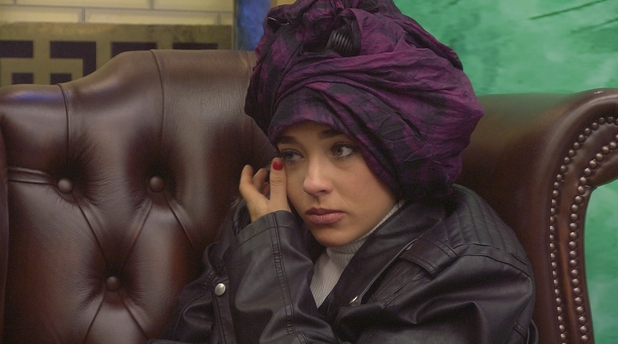 This led Steph to reveal that she thought some housemates were "bullying" her.
Jeremy said Steph didn't have to explain herself, but she said: "No I do because it's bullying again and trying to embarrass people. I still wouldn't pick them up and go 'ewww, who's are these?!' and laugh to everyone. I heard all the screaming and laughing. That's bullying and embarrassing. I was going to wash them and they were in there to get washed today with a few other bits. I just wouldn't do that to anyone else, but let's give everyone a laugh."
Scotty T said the knickers had "been there for ages", while Christopher said "it honestly wasn't like that". Megan also said: "No one was laughing at you."
Steph later called it "school ground bullying", saying: "I'd never do that to anyone else."
Meanwhile, Tiffany Pollard later told Steph in the garden: "I'm really disgusted about what happened to you. I'm sitting here, I'm keeping my peace, but I really wanna talk about it because I just don't think that sh*t is right. You might not wanna know, but I want to know who put your underwear up there. The person who did that needs to be singled out."
Try Reveal's digital edition on iPhone & iPad. Subscribe now & never miss an issue!