Stephanie Davis has said she'd be flinging herself on the Celebrity Big Brother stairs in tears if Jeremy McConnell went home in tomorrow night's eviction.
The
former Hollyoaks actress has immunity from the eviction
thanks to winning a task in the house this weekend, but Jeremy still faces the public vote – unless he can win immunity himself.
Chatting to him yesterday, she said: "You have to do it today. I won't be happy if you don't. I'll be fuming."
Jez replied: "Imagine I went. Would you be upset?"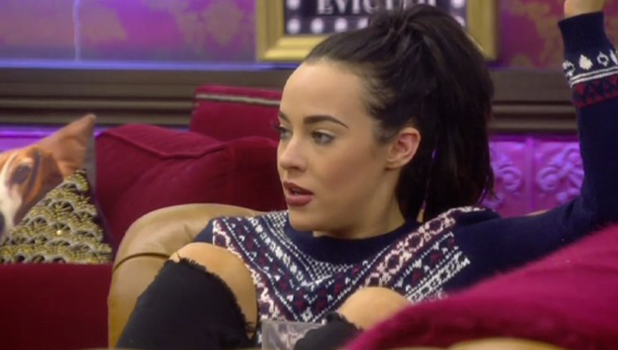 After staring at him with an incredulous look on her face, Stephanie responded: "Upset?! I would probably be flung on those stairs crying!"
It is thanks to Jeremy that Stephanie has immunity from eviction. During a task that aired on last night's episode, we saw the housemates battle to win immunity through a question and answer game. Eventually, it got down to just Stephanie versus Jeremy but he told him he was standing back to allow her to win.
Stephanie and Jeremy have been BFFs in the house since the start, although
Jeremy has said on a few occasions that his feelings for Stephanie go beyond friendship
. He even dropped the Love word in a conversation last week.
The pair are thought to have shared at least one kiss in the house, which has left
Stephanie confused and upset as she has a boyfriend, model Sam Reece
, in the outside world.
She admitted last week that perhaps she'd been using Jeremy as a substitute for Sam because she misses him so much.
"I've just realised everything," she said. "I've missed Sam so much that I've had to block him out completely. Maybe I've substituted Jez for Sam as I've missed the contact. I don't want to look like a tease, it's not like that, I think the world of Jez."
CBB
continues tonight at 9pm on Channel 5.